Richard Steen, 53 of LeRoy, passed away unexpectedly June 24th, 2022.
Image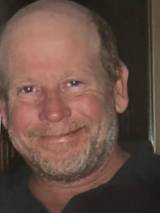 He was born July 27th, 1968 to the late Robert and Beverly Steen.
     Rich worked at McGinnis excavating. He also worked at various farms, Dolomite, and McPherson Orchards, where he made apple cider. He was one of the hardest working people you would come to meet. 
     He will be remembered for being a kind person and father, who would give you the shirt off his back. He enjoyed fishing, hunting, cooking on the grill, and loved watching the Pittsburgh Steelers. 
     He is survived by his wife, Virginia; daughter, Haley (Alex), Richard and step-daughter, Jessi; brothers, Robert (Amy), David (Jodi) and sister, Brenda (Mike) and many aunts, uncle, nieces, nephew and great-nieces and nephews and many friends. 
     There will be a celebration of his life, welcoming all family and friends on July 30th, 2022 at the Genesee County Park from 1 ~ 6 PM at Pavilion S in East Bethany, NY. 
     In lieu of flowers, memorials may be made to the donor's choice.
     Your memories and condolences may be shared with Rich's family at www.falconefuneralhome.com.