July 3, 2022 - 11:31am
Sharon L. Quaintance
posted by
Ronald Konieczny
.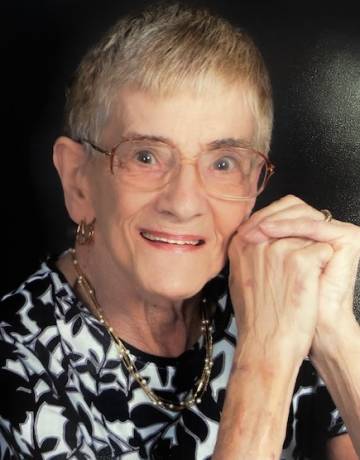 Sharon L. Quaintance, 80 of Alexander, passed away peacefully on July 2nd at her home surrounded by her loving family. Sharon was born May 14, 1942 in Buffalo, NY to the late Louis and Jane (Austin) Semrau.
She retired from HSBC after working for 23 years. She enjoyed living in multiple states with her husband Stan who was in the Marine Corps. Sharon loved to play cards, travel, take cruises, bowling and most of all spending time with family. You could count on her wit and humor in almost every situation. She was always kind and welcoming and loved nothing more than to have a large group of friends and family enjoying the campfire.
She and Stan enjoyed the sunshine of their Florida home in the winter and this home in Alexander in the summer.
Sharon is survived by her loving husband of 63 years, Stanley D. Quaintance. Children, Stanley (fiancé, Tracy Newcomer) and Elizabeth (Philip) Cardinal. Her beloved grandchildren, Joshua (Jessica Mitchell) and Justin Quaintance and Amanda Ludlam (boyfriend Sean Lunn). Great-grandchildren, Jaidyn, Jordyn, Jaxyn and Hunter Quaintance. Siblings, Louis (Barbara) Semrau, Janis (late Richard) Hayes, Allen (Jan) Semrau, Adrienne (late Gary) Reese, Lee (Kathy) Semrau and a large extended family.
Family and friends are cordially invited to a celebration of her life on Thursday (July 7th) from 4-7pm at the Glenn S. Loomis American Legion, 8960 Alexander Rd., Batavia, NY 14020.
Sharon wishes are in lieu of flowers, please make donations to the American Legion. Expressions of sympathy may be shared with the family at: www.mcandrewfuneralhomes.net.
ARRANGEMENTS WERE ENTRUSTED TO THE J. LEONARD McANDREW FUNERAL HOME, LLC, 2 BOGUE AVE., BATAVIA, NY 14020. RONALD KONIECZNY II, DIRECTOR.