Image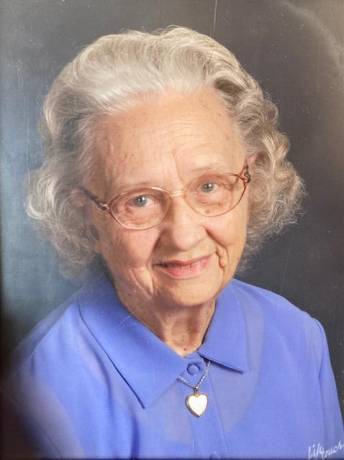 Lillian R. Bowen, 98 of Alden, passed away peacefully at Gateway Home in Attica on July 5, 2022. She was born May 17, 1924 in Alexander to the late Harold and Joy (Wight) Goodman. She is preceded in death by her beloved husband, Gerald G. Bowen Sr. and brother Kenneth Goodman.  
Mrs. Bowen was a longtime member of Town Line Lutheran Church and took part in the church quilting group. She taught herself how to knit and was very good at it. Mrs. Bowen was an avid baker, reader that enjoyed crossword puzzles and Scrabble. 
She is survived by her loving children; Sharon (Ronald) Peebles of Alden, Harold Bowen of Lancaster, Gerald G. Bowen Jr. of Omaha, NE; sisters, Irene Johncox of Clarence Center, Stella Peck of West Seneca, Louise Post of Elba, 8 grandchildren, 19 great-grandchildren, 6 great-great-grandchildren along with many nieces and nephews.  
Friends are invited to call on Sunday, July 10, 2022 from 6 to 9pm at Marley Funeral Home, LLC, 135 Main Street, Attica, NY 14011. She will be laid to rest in Town Line Lutheran Cemetery, Alden.   
In lieu of flowers, memorials may be made to Gateway Home, 91 Main Street, Attica, NY 14011 or to Town Line Lutheran Church, 1159 Town Line Road, Alden, NY 14004. To leave a message of condolence please visit www.marleyfuneralhome.com. Arrangements completed by Marley Funeral Home, LLC, 135 Main Street, Attica, New York 14011.