July 10, 2022 - 1:17pm
Donald A. Martin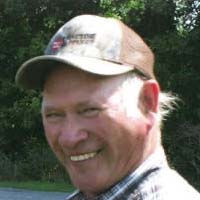 Donald A. Martin, 68 of West Batavia, NY, passed away suddenly on Monday, July 4, 2022.
He was born on June 2, 1954, in Batavia, NY, the son of the late Clayton J. and Dorothy Riter Martin.
Surviving is his brother Richard C. Martin of West Batavia and many cousins. In addition to his parents, he was predeceased by his sister Kathleen (Kate) Martin.
Don worked as a farmer all of his life, first on the family farm until it was sold in 1997 and then Del Mar Farms until they shut down in December 2020. He then was enjoying retirement, fixing up old tractors and mowing his huge lawn. Going to the Gas & Steam Show in Alexander every September was a favorite activity, where he would find tractor parts and see old friends.
Friends may call Monday, July 11, 2022, from 10 to 11 a.m. at the C. B. Beach & Son Mortuary, Inc., 4 East Main Street, Corfu, NY. Burial will follow immediately in Hillside Cemetery, East Pembroke, NY.
Arrangements were made by C. B. Beach & Son Mortuary, Inc., Corfu, NY.