July 11, 2022 - 8:25am
William Francis "Bill" Brown III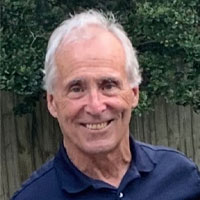 Bill was born in Stamford, CT on May 23, 1948 to William Francis Brown and Elizabeth Farrell and grew up in Batavia, NY. His New York roots instilled a lifelong fandom of the New York Yankees and Buffalo Bills, for better or worse. Eventually, family ties made him a fervent Georgia Bulldogs fan as well. Bill was a graduate of Canisus High School and went onto John Carroll University, where he made lifelong friends as part of the school's U Club.
Bill's passion for sports and music offered him a lifetime of bucket list experiences. As a college student he attended the Woodstock Music Festival in 1969 with close friend Tim Russert. And as an avid sports fan he was lucky enough to play some of America's most famous golf courses, including Augusta National and Pebble Beach, and attend iconic sporting events like the World Series, the Masters, and the Rose Bowl.
Bill spent his professional life navigating a media and political career that included working at WBTA radio in Batavia, as a communications specialist in New York Governor Mario Cuomo's administration, and finally for 26 years as a strategist and campaign manager for AARP in Atlanta.
Bill is survived by his wife Deborah; sons Christopher (Kim) Brown, William (Kaeley) Brown, and Ben (Claire) Brown; daughters Courtney (Steve) Wentzel and Catherine Brown; granddaughters Caroline and Natalie; brother Bob (Katie) Brown; and sisters Betsy (John) McGee and Bonny (Bob) Peacock. They are all comforted knowing he is surely enjoying a Manhattan and tonight's episode of Jeopardy in heaven.
A memorial service will be held August 14 at 2pm in Village Hall, The Georgia Club, Statham, GA.
In lieu of flowers, donations can be made to the Preston Robert Tisch Brain Tumor Center, Habitat for Humanity, or Northeast Georgia Food Bank.
Bernstein Funeral Home is in charge of arrangements.