July 19, 2022 - 4:36pm
Norma Jean Corona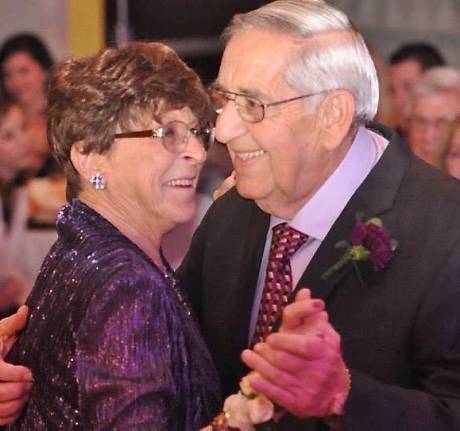 Norma Jean Corona, 85, of Alexander passed away peacefully on July 14, 2022 at Highland Hospital. She was born in Batavia on February 27, 1937 to the late A. Edwin and Doris (Peck) Kogle. In addition to her parents, Norma is predeceased by her loving husband; Patrick Corona Sr.
Norma was loved and encouraged by her dad, Ed, (always his 'Jeannie Girl') to believe that she could do anything in this life.  She worked towards completing coursework to become a teacher- her dream job- but selflessly changed path instead to support the dreams of her family.  She worked as a server, a bank teller, a community residence manager, an emergency responder, and finally as a sergeant at Albion Correctional Facility towards the goals and hopes of her family- and proved her dad right- She could indeed do anything that she put her mind to!
Jeannie was a selfless giver and hard worker in support of those she loved, but was never better than when making fun for her grandchildren or sharing adventures together. She shared her love of Disney, flea markets, silly pranks, monarch butterflies and Skipbo with her family making everyday a happy memory to be cherished.  Her family will remember and miss her for endless days by the family pool, for bounteous meals at every holiday, and for always being welcomed as the person she would most like to see.  Jeannie was a champion for her family, carrying on her own dad's legacy helping them all to believe that they also could do anything they put their hearts and minds to achieve.
Jeannie loved Tom Jones, Kirby's Avalanche games with her grandkids, the Ave Maria, and above all her husband and the love of her life "Tyke".  She has missed him mightily for seven years as she battled her own health concerns, but never, ever lost her gratitude for life's smallest pleasures and her joy in each day.  Her final words to all of us were "Thank you…I love you so much! I just want to go back to dance again with Tykie."- There never was a better good bye!
She is survived by her children; Roxanne (David Mandelbaum) Corona-Redmond of Chili, Patrick (Barbara) Corona Jr. of Batavia and Jody (James) Turcer of Alexander; 8 grandchildren Kieran Redmond, Caitlyn (Anthony) Culotta, Kelley Redmond, Christopher (Randi Vengelen) Corona, Courtney (Peter) Wise, Travis Turcer, Chelsea Turcer and Jonathan Corona; 5 great-grandchildren Nico, Rosie Jean and Leo Culotta, Sullivan Tyke and Sienna Wise; and also by her AFS foreign exchange granddaughters; Preeyarat "Mink" Surajaroenjai, Eleonora Costa,  Christina Lehmann, Francesca Pugliese, Natalia Ubilia Sababa, and Rattanakorn "June" Suksaby.  
There will be no prior calling hours and a private Funeral Mass and internment will be held for immediate family as Jeannie's wishes have always been made clear to us.  She asked that we forgive her any mistakes and that we remember the fun and love we shared. She did ask that those who loved her have a party with those they love in her honor.
We ask your smiles and remembrances in her honor. Your memories and thoughts are welcomed by her family and may be posted to her Facebook page, Jean Corona, or texted to her daughter Roxanne Redmond at 585-944-1040.  Should you wish to continue her legacy, memorials may be made to Volunteers for Animals, PO# 1621 Batavia, NY 14021. To leave a message of condolence please visit www.gilmartinfuneralhome.com. Arrangements completed by Gilmartin Funeral Home & Cremation Company, Inc. 329-333 West Main Street, Batavia, New York 14020.