July 20, 2022 - 12:21pm
May "Toady" Dembowski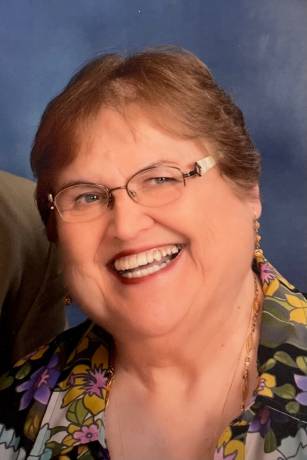 On Sunday, July 17, 2022, May "Toady" Dembowski, beloved wife, mother, grandmother, mentor, and friend joined her Savior at the age of 88. 
Toady was born July 7, 1934, and raised in Linden, NY.  She met her future husband, Glenn, in the fourth grade at Alexander School. Graduating in 1952, they were married in 1958 and celebrated their 64th anniversary together in March. They enjoyed sitting on the porch together drinking their coffee and watching the birds. 
Toady received her Commercial Art B.A. degree from Pratt Institute in 1956. She wore many hats in her life, including art teacher, wife, homemaker, mommy, artist/graphic designer, piano teacher, receptionist, waitress, soloist, counselor, speaker and writer. Toady and Glenn ran a mail order pattern business and operated the Linden Mill Gift Shop for several seasons. She was always serving in church beginning at age 4, helping her mother hand out carnations on Mother's Day. Toady was ordained as an intern Pastor at Brockport Christian Center in 1976 for the ministry of pastoral care to women. She enjoyed painting and planning for Christmas. She had the "sewing bug" and was always working on a project of some sort or the other. Toady made everyone around her laugh with her jokes, stories, funny faces, and kooky antics. 
She will be remembered by her husband, Glenn; son Gregory (Laurie) Dembowski, daughter Rory (Tim) Whiting; and her granddaughters, the "3As"; Allison (Kris) Hamann, Anna (Kevin) Lotz, and April Whiting (Jacob Patterson); including Mary Ann (Ron) Saeva and Shirley (Mike) Wagner, who became part of the family early on. She is also survived by her sister, Rita Mallison, and many nieces, nephews, grand-nieces, grand-nephews, and cousins. 
In Toady's own words, "I'll … say once again how much I enjoy any of our contacts. … They all make me smile and stir up happy memories and sometimes, even my dreams. … I wish we could meet, greet, and giggle. … So stay well, keep your nose clean, and stay in touch. … Lots of … goals, laughs, and all such bologna! We'll be in touch, and thankfully, Jesus will always be in the center."
Calling hours will be held on Saturday July 23, 2022 from 11:00AM-1:00PM at Gilmartin Funeral Home & Cremation Company, Inc. 329-333 West Main Street Batavia, New York 14020, where a 1:00PM Memorial Service will follow visitation at the Funeral Home, followed by interment at the Dale Cemetery.
In lieu of flowers, memorials may be made to the Dale Baptist Church 1291 Dale Rd. Dale, NY 14039 or the Bethany Fire Department 10510 Bethany Center Rd. East Bethany, NY 14054. To leave a message of condolence please visit www.gilmartinfuneralhome.com. Arrangements completed by Gilmartin Funeral Home & Cremation Company, Inc. 329-333 West Main Street, Batavia, New York 14020.