July 22, 2022 - 2:42pm
Mrs. Ethel M. McClurg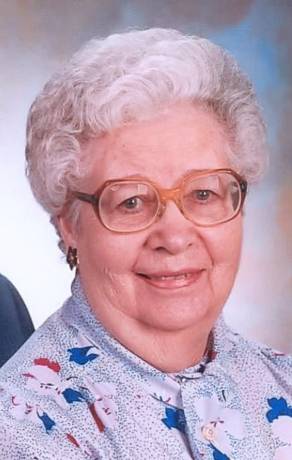 Rochester – Mrs. Ethel M. McClurg, age 100, passed away on Wednesday, July 20, 2022 at St. Ann's Home for the Aged.
She was born on February 3, 1922 in Batavia a daughter of the late Harry Wiedrich and Isabelle Greuschow Wiedrich.
Ethel married Everett McClurg in December 1945 at St. James Episcopal Church, where they were lifetime communicants. The McClurg's were also life time residents of Batavia.
Ethel and her late husband, Everett, traveled thru out the US and Canada but enjoyed spending their summers with their friends and family, at their cottage on Bob's Lake in Ontario, Canada.     
Following Everett's passing on August 15, 2000, Ethel eventually moved to an independent apartment at The Greens of LeRoy.  She enjoyed all of the support, social activities and new friendships that developed. She also became a Season Ticket holder with Syracuse Crunch Hockey and loved attending games and doing other activities with her family.
She is survived by daughter, Bette (Carl) Koch of Baldwinsville; her son, James (Cathy) McClurg of Elba; grandchildren, Douglas Koch, Brian Koch, Allison (Steven) Brill and Jeremy (Susan) McClurg;  great-grandchildren, Nathan Koch, Jenna Pangrazio, Brianna Manzella, Addison Brown and EJ Brill along with several  great- great grandchildren along with several nieces and nephews.
She is the sister of the late Virginia Cheeseman and Robert H. Wiedrich.
Friends may call on Monday from 5 pm to 7 pm at the Burdett & Sanford Funeral Home, 11 Maple Avenue, Oakfield where funeral services will be held at 1 pm on Tuesday. She will be laid to rest in Cary Cemetery. In lieu of flowers, memorials may be made to St. Ann's Foundation, 1500 Portland Avenue, Rochester, New York 14621. In the memo line, please designate memorials to the Greens of LeRoy or the 5th Floor Nurses in Irondequoit. To leave a condolence, share a story or light a candle in her memory, please visit www.burdettandsanford.com.