July 26, 2022 - 2:30pm
John Robert Leach
posted by
LaVern Falcone
.
LeRoy ~ We mournfully announce the passing of John Robert Leach, 61, on July 24, 2022 after a hard-fought battle with diabetes related complications.  John was the beloved son of the late Otis and Lucy Leach (Toliver).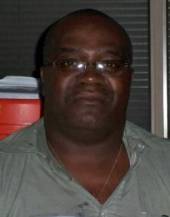 John was born February 18, 1961 and graduated from Pavilion Central School in 1980.
     While John never married, he lived a full and vibrant life with many friends. His sisters, Luanne and Deborah and brothers, Edward and Otis, meant more to him than words can describe. John was also an avid Pittsburgh Steelers and NASCAR fan.
     Family and friends are invited to John's Memorial Service to be held on Friday, July 29 at 11:00 AM at the Second Baptist Church located at 73 Myrtle Street, LeRoy, NY 14482.  A repast will be held at the American Legion located at 53 W. Main Street, LeRoy, NY 14482 immediately following the memorial service.  All are welcome.
     In lieu of flowers, please consider a donation in John's name to the LeRoy Pantry and Help Fund, 48 Main Street, LeRoy, NY 14482.
     Your memories and condolences may be shared with John's family at www.falconefuneralhome.com.