July 27, 2022 - 3:13pm
Esther S. Carmel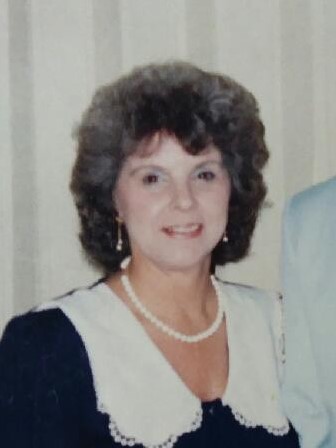 Batavia - Esther S. Carmel, 87 of Batavia, passed away on Monday, (July 25, 2022) at her home in Batavia.
Mrs. Carmel was born November 26, 1934 in Perry, a daughter of the late Joseph and Marian (Hottois) Goodie.
Esther was a member of the Alexander Central School Class of 1953. She loved and enjoyed being with her family and friends. She enjoyed crocheting, westerns, cooking shows, camping, and traveling to Canada with her late husband, Andre; and meeting with her classmates for breakfast at Sport of Kings.
Esther is the wife of the late Andre Carmel who passed away October 22, 2016.
Surviving are her children, Laura Cunningham of Attica, Carol Robinson of Batavia, and Jeff (Kim) Bauer of Batavia; several grandchildren; 3 great-grandchildren; a brother, Elmo Goodie. Several nieces and nephews also survive.
Preceded in death by a son, Douglas A. Bauer (d. 2019); granddaughter, Cassandra Robinson (d. 1985); siblings, Myrtie Nieder, Julia Dzierzanowski, Estella Mae Byers, Mary Ellen Campbell, Joseph Goodie, John, Goodie, and Leo Goodie.
Family and friends are invited to call on Monday  from 10 to 11:00 am at H.E. Turner & Co. Funeral Home, 403 East Main Street in Batavia, where Esther's Funeral Service will be held immediately following visitation. Burial will be in Forest Hill Cemetery in Attica.  In lieu of flowers, memorials may be made to Beachhead Veterans Club, 3188 Broadway Road, Alexander, New York 14005 or Crossroads House, PO Box 403, Batavia, New York 14021. Please leave a condolence, share a story, or light a candle at www.bataviafuneralhomes.com.