August 8, 2022 - 12:35pm
Patrick T. Mooney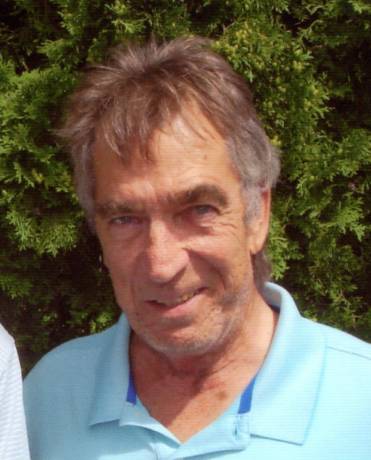 Patrick T. Mooney of Parmalee Rd, Leroy, passed away on August 4 at the age of 71, with his loving wife, Debbi, by his side.  Pat joins his father Andrew (Pete), mother Mathilda (Terry), sister Ann Cecere, brothers Mike, Dennis, and baby Timmy who have all gone before him.  Also predeceased by dear friends Larry Frens, Al Stringham, Abby Stringham, Pat Chatt, brother-in-law David Jackett, father-in-law Wesley Jackett, Jr., and many beloved animals including dogs Daisy, Scotty, Sadie, Elvis, Ranger, and Kelly and his kitties Buddy, Scooter, and Big Boy along with many others.  
Pat was born January 15, 1951 in Batavia and graduated from Batavia High ('70).  He was a carpenter extraordinaire for over 50 years and much admired for his creative ability to design and build without formal plans.  Back in the day, Pat, like his brother Mike, was a talented pool player and water skier.  He was an avid golfer, and quite good, playing in several leagues at Batavia Country Club.  His dad Pete owned Mooney's Bar and Grill on Main St. in Batavia for many years.
Pat is survived by his wife and best friend of 51 years, Debbi (Jackett), along with niece Casey Cecere, nephew Shawn Cecere, and niece Kira Baugh.  Also, his sisters-in-law, Sheila Baugh, Laura Jackett, Linden Murphy, brother-in-law Kevin Baugh, brother-in-law Mark Cecere, mother-in-law Kathryn Hill and several cousins.  In addition, many dear friends, especially golf buddy Richard Werth, work partner Jeff Sanfratello , life-long friend Paul Hiscutt, Jeff Saraceni and the Table of Knowledge breakfast group at the Bergen Diner.  He is missed by his loyal and constant companion Wylie, little dog Walker and many kitties including GiGi, Rocky and Bubba.
Pat was a loyal friend, always there when someone needed a helping hand.  He loved animals and rescued many in his life.  He took pride in his home, constantly remodeling and adding buildings to his property, mowing his very large yard,  maintaining the woods and the old cemetery on the hill.  In the past few months, he enjoyed rooting for his favorite team, the Yankees.  He was a kind, decent man who will be missed by his many friends and family.
Family and friends are invited to attend Pat's Celebration of LIfe on Saturday (August 13, 2022) at 11:00 a.m. at Batavia Country Club, 7909 Byron Road in Batavia. In lieu of flowers, memorials may be made to either Lollypop Farm, 99 Victor Road, Fairport, NY 14450 or Volunteers for Animals, PO Box 1621, Batavia, NY 14021. Arrangements for Pat were entrusted to the H.E. Turner & Co. Funeral Home in Batavia. Please leave a condolence, share a story, or light a candle at www.bataviafuneralhomes.com.