Image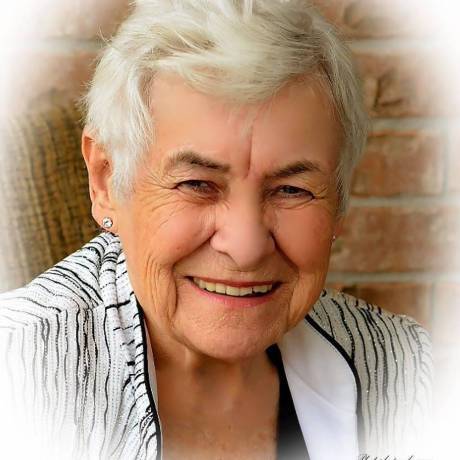 On August 4, 2022, Betty Baldwin, loving mother, daughter, grandma, great-grandma, sister, aunt and friend passed away peacefully in her sleep at 87. She courageously fought Alzheimer/Dementia and Pancreatic Cancer.
Betty was born on February 10, 1935 in South Oakfield, N. Y. to the late Jesse and Alta (Huey) Manes. She attended school at Oakfield-Alabama Central School.
She enjoyed researching the family ancestry on the internet, gardening especially her hens and chickens and of course ice cream.  She loved music and Christmas.
Above all, she loved spending time with her family and friends.  Be it travelling, celebrating holidays, attending concerts and the rodeo, playing cards including the family card game Pounce.
Betty is survived by her daughter Linda Baldwin Potter of Pearland, Texas and son Michael Baldwin (Stephanie Kellogg) of Batavia, N.Y. Grandchildren Nicole (Ernest "Ernie") Watson, Julie (Ian Fundling) Potter and Stephanie McGuire all from Texas. Great-grandchildren Douglas and Rachel Watson both from Texas. She is survived by her sister Lucille Dilcher, of Muncy, PA and brother James (Barbara) Manes, of Oakfield, NY as well as several nieces, nephews and cousins.
She is preceded by daughter, Cynthia "Cindi" Baldwin Lear and her brothers Glen Owen, Robert, Jesse, Samuel Manes along with several nieces, nephew and cousins.
Visitation Hours will be at H. E Turner & Co. Funeral Home, 403 E Main St, Batavia, NY on August 11, 2022 from 3 to 7 pm. Betty's Funeral will be at 10 am on August 12, 2022 at the funeral home. A Celebration of Life will follow at 15 Center St, Batavia from Noon to 4 pm. Burial will be in Cary Cemetery in Oakfield.
The family would like to thank all the people who gave our mother a ride to her various appointments.
Please leave a condolence, share a story, or light a candle at www.bataviafuneralhomes.com.