Image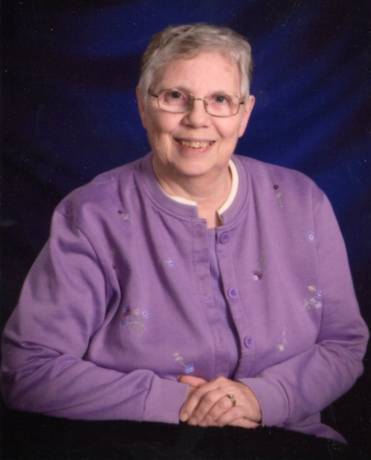 Dorene Elwell, 78, from Bergen, New York, formerly of North Tonawanda, died peacefully and went to be with Jesus, on August 11, 2022. Born on July 25, 1944, she is predeceased by her parents William and Hilda Scoville of North Tonawanda, sister Jean Madsen, and brother William.  And is survived by her husband, Robert Elwell, Sr, of 58 years of loving marriage.
Dorene Elwell was a great mother, wife and grandmother, who loved helping others. She always saw the best in people. She worked for many years as a home health aide and retired as a CNA and an activities aide at Leroy Village Green Nursing Home. She loved her family and she loved God. She enjoyed reading and doing puzzles later in life but when she was younger, she loved crafts, including quilting. Her prized possession, besides her faith and her family, was a large quilt that hangs in her house which she made. Dorene always had a beautiful heart to help others but her fire for God and life is what people loved about her. Dorene had a song or tune to sing about everything, which the family will miss greatly about her.
Dorene is survived by her husband, Robert, Sr, her son, Robert, Jr of New Hampshire. Two daughters, Patricia Hall of Batavia, NY and Judith (Martin) Pratt of Wyoming, NY; her two grandchildren; Michaela (Tony) Baudanza of North Chili, NY and Sam Baudanza of Wyoming, NY. Three sisters, Betty Dawley, Shirley (Robert) Manning, and Finetta Musser, and her brother Charles (Sharon) Scoville and many nieces, nephews, and cousins who she loved dearly.
Visiting hours will be Monday, August 15th, 2022, from 4-7 p.m. at the H.E. Turner & Co. Funeral Home in Bergen, New York. Funeral services will be held at Brockport Free Methodist Church, Tuesday, August 16th @ 10am, Luncheon to follow. Burial will be at East Bethany Cemetery, East Bethany, NY @ 2:30pm.
In lieu of flowers, the family is asking donations to the Wilmot Cancer Center, Breast Cancer Society, or the Leukemia and Lymphoma Society.
Please leave a condolence, share a story or light a candle at www.bataviafuneralhomes.com.