August 17, 2022 - 3:47pm
Thomas M. Brown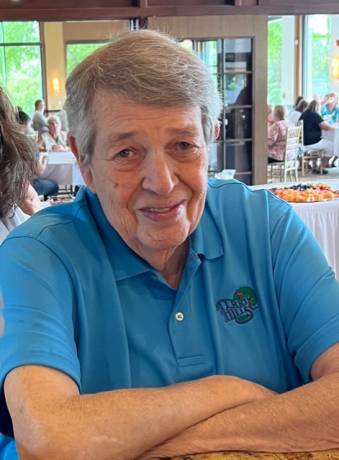 Batavia - Thomas M. Brown, 74, of Batavia passed away peacefully on Monday, August 15, 2022 at his home.
He was born on October 30, 1947 in Batavia, the only child of the late Charles Brown and Regina Ryan Brown.
Tom made friends everywhere he went.  He worked at Attica Lanes, the Batavia Post Office and finished his career with his family at Terry Hills Golf Course. 
Tom loved live music, rock 'n' roll, concerts and all sports including horse racing, auto racing, football, and the New York Yankees. He was an avid bowler in his day and was inducted into the Bowling Hall of Fame.  His favorite places were Big Daddy's and St. Nicholas Social Club. Tom was quick-witted, well known for his one-liners and had countless stories to tell.
He is survived by his wife of 39 years,  Mary Elizabeth Rotondo Brown; his son, Casey Ryan Brown of Batavia and his daughter, Natalie Rae Brown of Chicago and close relatives: Constance Babcock, Joan Rotondo, Nick Rotondo (Ellen Simkulet), Danielle Rotondo (Jessica Ecock Rotondo), Lauren Rotondo Kondo and Annette Rotondo.
Family and friends are invited to call on Sunday, August 21st, 2022, from 2:00 pm to 5:00 pm at Bohm-Calarco-Smith Funeral Home, 308 East Main Street, Batavia. His Mass of Christian Burial will be held at 9:30 am on Monday, August 22nd, 2022 at St. Joseph's Church, 303 East Main Street, Batavia. He will be laid to rest in Grand View Cemetery.  In lieu of flowers, memorials may be made to a local charity of your choice or Genesee Cancer Assistance, Michael Napoleone Foundation or The Ricky Palermo Foundation. To leave a condolence, share a story, or light a candle in his memory, please visit www.bataviafuneralhomes.com.