August 18, 2022 - 8:07am
Judith A. (Konieczny) Caruso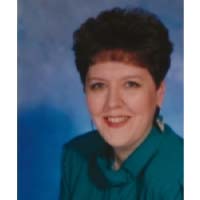 Judith A. (Konieczny) of Batavia passed away on Friday, August 5, 2022, surrounded by her family. She was born in Batavia on May 22, 1953, to the late Joseph and Dorothy (Adams) Konieczny. Judy was a loving daughter, sister, and aunt. She loved animals and donated to several organizations, including the SPCA.

She is survived by her brothers; Joseph (Cheryl) Konieczny of Corfu, James (Michelle) Konieczny of Batavia, and two nieces and three nephews; Heather Hedden of Raleigh, NC, Jennifer Konieczny of Oakfield, NY, Christopher Konieczny of Batavia NY, Michael Konieczny (Sarah) of Lancaster NY, and Joshua Konieczny of Batavia, NY. A private memorial service will be held at the family's convenience later this fall.
In Judy's memory, Memorials may be made to the SPCA or your local animal shelter.