Robert J. McElroy Jr. "Bob", 62, was found deceased in his home on April 27, 2022. 
Image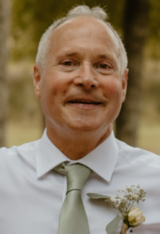 Robert was predeceased by his adoptive parents, Robert McElroy Sr. of LeRoy and Mary Jane Brodie of Lowville, NY.  He is also predeceased by his sisters, Jillanne (Bob) Bush of Lowville, NY and Colleen Murillo of Houston, Texas and his aunt Margaret Mooney of LeRoy.    
     He is survived by his former wife, Tamara McElroy of Marietta, Georgia; children, Stacie McElroy of Rochester, NY and Jason (Heather) McElroy of Charlotte, NC; granddaughter, Madison McElroy of Charlotte, NC; stepfather, Douglas Brodie of Lowville, NY; sister, Jennifer (Robert) Hanno of Lowville, NY; uncle, Ed Mooney of LeRoy, along with several nieces and nephews.
     Robert grew up in LeRoy and moved to Marietta, Georgia in 2017.  Robert attended LeRoy High school and graduated from Lowville High school in 1977.  He attended MCC and RIT, graduating with a Bachelor's degree in Engineering.  He was an active member of the Catholic church in LeRoy and had a fond love for the outdoors and motorcycles. 
     Family and friends are invited to share condolences and memories on Saturday, August 27, 2022 at 11:00 AM at the Falcone Family Funeral & Cremation Service, Inc., 8700 Lake Street Rd, Le Roy, NY 14482.