Image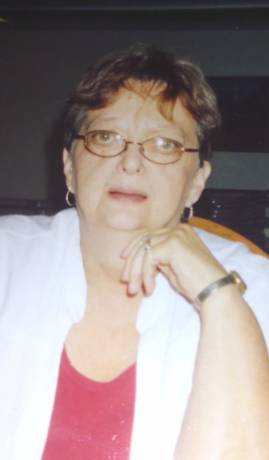 Sharon M. O'Neill, 80, of Batavia passed away on September 15, 2022 at the United Memorial Medical Center. She was born in Batavia on December 25, 1941 to the late Harry and Doris (Foster) Pask. In addition to her parents, Sharon is predeceased by her sister; Sandra Draper.
Sharon was born, raised and lived all of her life in Batavia. She graduated from Batavia High School. Sharon worked as a Supervisor in the workshop at Genesee Co. ARC for over 35 years, retiring in 2012. She loved working with her clients and often helped with outings and in the group homes. Sharon had such a great love for her clients that she opened her home with welcoming arms and housed several clients for years as their caregiver.
In Sharon's spare time she enjoyed going camping, going for drives in the country and stopping at garage sales. She had lots of talents and enjoyed doing ceramics, and making all sorts of crafts over the years. She enjoyed knitting and crocheting making items for family and friends. She very much enjoyed baking and cooking during the holidays. Whether it be her delicious spaghetti sauce or her famous meatball cookies, they were enjoyed by all. One thing she had was to have her bacon crispy. She also liked canning many foods during the summer and making her freezer jams.
She had a great interest in Genealogy. She spent many hours and years researching her Ancestors, finding much information over the years about her family. Sharon loved tending to her fish and her fish pond. She very much enjoyed sitting and watching her fish swim back and forth in the pond. She had a passion for flowers. She loved them all. She was always tending her flower gardens and adding more flowers each year, the more colorful the better. One of her greatest loves was her animals. Whether it be her dog, Shelby or her cats, Baby and Sissy she enjoyed spoiling and playing with them. She was a very compassionate, loving, caring person who was always lending a helping hand to anyone. Sharon enjoyed spending her time with family and friends. She is greatly loved and will be missed very much by all.
She is survived by her children; Patrick (Fiancé Laura Ireland) O'Neill of Batavia, Kimberly Rice of NC., and Denene (Timothy) Bourke of Albion; siblings Doreen Roth of Batavia and Jack Pask of Batavia; 12 grandchildren, 6 great-grandchildren, along with several nieces and nephews.
Family and friends are invited to call on Thursday September 22, 2022 from 4:00-6:00PM at Gilmartin Funeral Home & Cremation Company, Inc. 329-333 West Main Street Batavia, New York 14020.
In lieu of flowers, memorials may be made to the family. To leave a message of condolence please visit www.gilmartinfuneralhome.com . Arrangements completed by Gilmartin Funeral Home & Cremation Company, Inc, 329-333 West Main Street, Batavia, NY 14020.