September 19, 2022 - 2:43pm
Carol J. Moore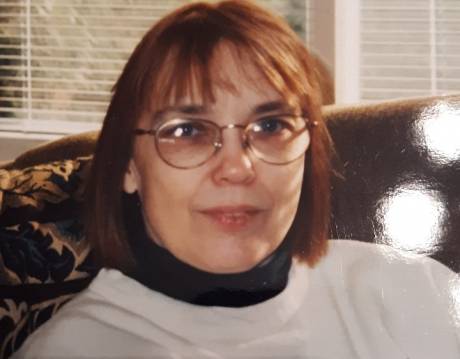 Carol J. Moore, 76 of Batavia, passed away on Sunday, September 18, 2022 at Brookdale Senior Living in Williamsville. She was born July 9, 1946 in Batavia to the late Gilbert and Annabel (Collister) Hoskins. She is preceded in death by a brother Norman Hoskins.
Carol retired from Genesee County IT Department as a System Analyst. She enjoyed gardening, walking, exercising, and traveling. Carol was a board member of the Batavia Cemetery Association and member of St. James Episcopal Church in Batavia. She was a very giving woman, often volunteering her time and giving blood.
She is survived by her beloved husband, Jon McManis of Batavia, children; Amanda (Trevor) Boquist of Saskatchewan, Canada, Tracy (Mark) Poff of CA, John "JD" (Deb) McManis of AK, Susan Kennelly of Batavia, Eric (Cindy) McManis of FL, William McManis of MI, James (Jen) McManis of Caledonia; siblings, Robert (Roxanne) Hoskins of Batavia, Charles (Katherine) Hoskins of GA, Marie Williams of Byron, 20 grandchildren, 6 great-grandchildren, along with many nieces and nephews.
Friends are invited to call on Friday, September 23, 2022 from 4 to 6:30pm at Gilmartin Funeral Home & Cremation Company, Inc. 329-333 West Main Street Batavia, New York 14020. A Celebration of her Life will immediately follow at 6:30pm. She will be laid to rest in Batavia Cemetery.
In lieu of flowers, memorials may be made to the Alzheimer's Association www.alz.org or to Batavia Cemetery Association, 22 Fisher Park, Batavia, NY 14020. To leave a message of condolence please visit www.gilmartinfuneralhome.com . Arrangements completed by Gilmartin Funeral Home & Cremation Company, Inc, 329-333 West Main Street, Batavia, NY 14020.