September 30, 2022 - 1:20pm
RICHARD HAMILTON WHITE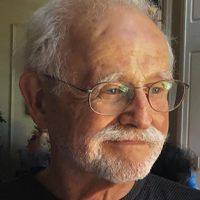 RICHARD HAMILTON WHITE passed away at his home in Northampton, Massachusetts on Monday, September 26, 2022, at the age of 88. Husband, father, artist, scientist, teacher, Dick was born on February 16, 1934, in Rochester NY to Edith and George Lynn White.
Dick's intellectual curiosity began early in life. He attended public schools in Batavia, New York. He loved the school library and the Carnegie Library near his home. As high school senior, he had the top SAT score in western NY and gained free tuition to the University of Rochester receiving a BS in Biology. A gifted artist from childhood, Dick then attended the Albright-Knox School at the University of Buffalo for one year studying Studio Art. While he went on to become a scientist, he cultivated his love of art and art history throughout his life. He attended Washington University, St. Louis receiving a PhD in Zoology. Dick received a National Institutes of Health (NIH) Postdoctoral fellowship in Biology at the University of Virginia. He served as a faculty member at Purdue University. He was a NIH fellow at Harvard University.
In 1970, he joined the faculty at the University of Massachusetts Boston. He taught animal physiology, molecular biology, and genetics. Over the years, he welcomed many advanced undergraduates and graduate students into his research laboratory. With a colleague, he established a National Science Foundation supported research program. Their work was published in prestigious scientific journals. In recent years, he was pleased to learn that some of their publications from many years ago retained some pertinence, having received comments and queries from graduate students working on aspects of insect vision and visual ecology. Upon retirement, he was awarded the title of professor emeritus and a post-retirement research professor designation.
In retirement, he returned to painting, creating large outdoor sculptures, and working in mixed media. He enjoyed traveling, reading the NY Times and favorite literary works, and listening to music. He loved opera, classical music, and jazz.
He was a loving and supportive companion to his wife, and as a devoted father, he was life-long teacher and inspiration to his children. He is survived by his wife of 64 years, Sally, his daughter Diane (Joe), son James (Jennifer), granddaughter Lauren, and daughter Erica (Mark). He is predeceased by his parents and his brother Craig (Margie). A private celebration of his life is planned for the spring of 2023. DROZDAL FUNERAL HOME of Northampton, MA has been entrusted with his services.
In lieu of flowers, the family asks that you consider making a donation in Dick's memory to Cooley Dickinson VNA & Hospice, https://www.cooleydickinson.org/programs-services/vna-hospice/ or Death with Dignity, a 501(c)(3) nonprofit dedicated to end-of-life advocacy and
policy reform, https://deathwithdignity.org/ For more information or to leave the family a personal condolence, please visit Drozdalfuneralhome.com