October 12, 2022 - 8:27am
Mark B. Kohlhagen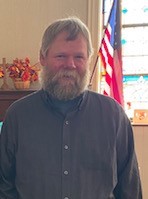 Mark B. Kohlhagen, 65 of Attica, passed away on Sunday, October 9, 2022 at Wyoming County Community Hospital in Warsaw. He was born May 11, 1957 in Batavia, to the late Kenneth and Esther (Marks) Kohlhagen.
Mark was the hardest worker you could find.  He was always there to lend a helping hand to anyone in need.  He enjoyed spending time in the woods and raising his cows and pigs.  His favorite times were spent hanging out with his family, playing games with his grandkids and taking his dog, Dixie, for rides.
He is survived by his beloved wife of 40 years Donna (Sondericker) Kohlhagen, daughters, Jill (Dustin) Brown of Arcade, Cassie (Nicholas) Furr of Bennington, Rachel (William) Kelly of Lancaster, son Nicholas (Courtney) of Bennington, brother Kurt Kohlhagen of Bennington, grandchildren Tucker, Dylan, Ella, Blake, Harper, Taylor, Coleson, Kylee and Peyton, as well as many nieces and nephews.
An 11:00AM Celebration of Life will be held on Saturday, October 15, 2022 at the United Church of Christ, 2165 Exchange Street, Attica, NY 14011.
In lieu of flowers, memorials may be made to Varysburg Fire Department, 2446 US-20A, Varysburg, NY 14167 or to the United Church of Christ. To leave an online message of condolence please visit www.marleyfuneralhome.com. Arrangements completed by Marley Funeral Home, LLC, 135 Main Street, Attica, New York 14011.