October 17, 2022 - 2:24pm
Evelyn E. "Evie" Crowley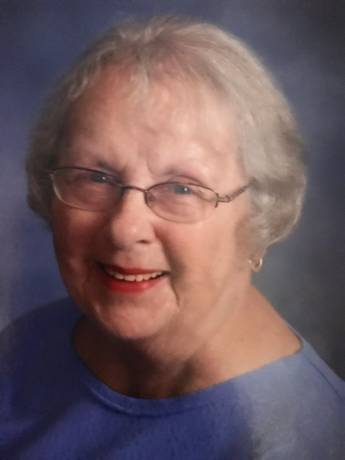 Evelyn E. "Evie" Crowley, 89, of Attica passed away on October 15, 2022 at the United Memorial Medical Center in Batavia. She was born on November 21, 1932 in Salamanca, NY to the late Walter and May (Clifford) Heidrick. Evelyn is preceded in death by her loving husband; Robert "Bob" E. Crowley; son Dennis Crowley; daughter Cathy Crowley; brothers in law James Crowley, Bill Denapole and Lee Harris.  

She was a member of St Joachim and Anne Parish in Attica and also was a former member of the Attica Golf Club. She loved to shop and rarely missed attending her kids or grandchildren's athletic events, dance recitals or other activities. The family celebrates her life as a devoted wife, mother, grandmother, great-grandmother, great-great grandmother, sister, aunt and friend. She loved family gatherings and gave unselfishly to her family, always putting their needs ahead of her own.
Evelyn is survived by her children; Michael (Barbara) Crowley of Attica, NY and Patti (Rick) Ransanici of Dansville, NY; brother Richard (Maureen) Heidrick of FL.; sisters Marian Heidrick of Great Valley, NY and Doris Harris of GA; sisters in law Jean (David) Kinney Allegany, NY and Maryann Denapole of CA; grandchildren, Cathy (Eric) Sailer, Jenny (Geoff) Mealey, Rob (Stacy) Crowley, Amanda Crowley, Megan Ransanici, Alyssa (Zach) Pierret; great-grandchildren, Brant, Carson, Saige, Denny, Lydia and Frankie; great-great granddaughter Gianna, along with  many nieces and nephews.
The family would like to thank the doctors and staff at United Memorial Medical Center, Strong Memorial Medical Center and Eastside Rehabilitation Center for the care they provided. Also, a very special thank you to the residents and staff at The Manor House for the love and care you provided our mother.
Visitation will be held on Wednesday, October 19, 2022 from 4:00-7:00PM at the Marley Funeral Home, LLC. 135 Main St. Attica, NY 14011. An 11:00AM Mass of Christian Burial will be held on Thursday, October 20th at St. Joachim & Anne RC Church, 50 East Ave. Attica, NY 14011. She will be laid to rest in St. Vincent's Cemetery.
In lieu of flowers, please make a donation to the Gateway House www.GatewayHomeAttica.org or make checks payable to Gateway Home, 91 Main St., Attica, NY 14011.  For more information please call (585) 591-1212 or to leave a message of condolence visit  www.marleyfuneralhome.com. Arrangements completed by Marley Funeral Home, LLC. 135 Main Street, Attica, New York 14011