October 18, 2022 - 10:47am
Robert Arthur "Bobbie" Yablonsky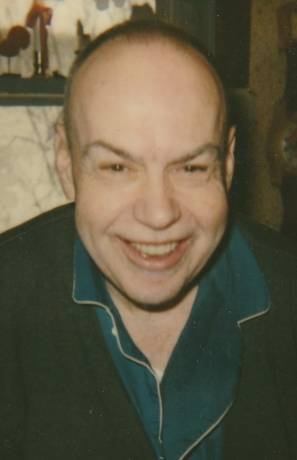 Robert Arthur "Bobbie" Yablonsky, 80, of Warsaw went Home to with the Our Lord on October 15th, 2022. He was born in Batavia, NY on February 22, 1942 to William and Viola Yablonsky.
He had an older brother William (Billy) who lovingly nicknamed Bobbie "Popcorn". Being born mentally challenged, Bobbie with the help from teachers and classmates was able to attend Attica Elementary school until the 8th grade. Despite his handicap, Bobbie held down a job at ARC-Batavia, NY for a number of years. He was so proud of his job which entailed sweeping floors, emptying waste baskets and placing cotton in jewelry boxes. As soon as he got his paycheck, he was off to visit and drink coffee at the local Ben Go's gas station. There is something to be said about the saying "it takes a village to raise a child" because that is exactly what the village of Attica did.
Everyone that knew Bobbie and his brother Billy lovely watched over them. Bobbie waited patiently every year for the village parades and the annual Attica Rodeo where he would dress up like a cowboy along with his lifelong rodeo pass (thank you David Wheeler) would pretend he was a rodeo clown and or riding the Brahma bulls. A thank you needs to go out to Ted Harding for taking Bobbie Christmas shopping and pizza every-year, how Bobbie loved giving gifts to others. Also a special thanks goes out to Maggie Dadd for making Bobbies father's request come true, for finding a family willing to take care of Bobbie so that he wouldn't have to live out his life in a nursing home.
Bobbie's father's wish was granted with the help of Maggie as Bobbie had 37 years staying with three families; 12 years with Lillian Blujus, 5 years with Barbra Snyder, and lastly, 17 years with Dana and Linda Blujus. He also had special Love-&-Care given to him from Tom and Donna Basso, John and Cheryl Goodridge, Matt and Brittany Klingler, Ben and Rachel Cerasani plus many others too numerous to mention.
I wish everyone could see the world through Bobbie's eyes; this world would be a much better and beautiful place. Until we meet again Bobbie, every time I hear Let's Go Bills, I'll think of you...
There will be no prior calling hours. A private Graveside Service will be held at a later date. Bobbie will be laid to rest at Forest Hill Cemetery in Attica, NY.
Bobbie always dreamed of being a fireman. In remembrance of Bobbie, he would love memorials to be given to the Attica Fire Dept. 11 Water St. Attica, NY 14011. For more information please call (585) 591-1212 or to leave a message of condolence visit  www.marleyfuneralhome.com. Arrangements completed by Marley Funeral Home, LLC. 135 Main Street, Attica, New York 14011