October 23, 2022 - 7:10pm
ELIZABETH "BETTY" KASINSKI
posted by
Ronald Konieczny
.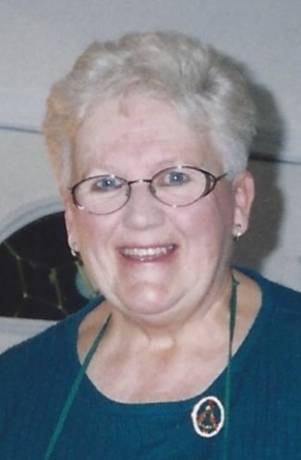 Elizabeth "Betty" Kasinski, 83 of Corfu, passed away peacefully on Saturday (October 22, 2022) at Brothers of Mercy Nursing and Rehabilitation Center.
She was born July 5, 1939 in Buffalo, NY, a daughter of the late Sylvester and Viola Budziszewski Berlinski.
Betty enjoyed crafting, bowling and preparing a home cooked Polish meal. She will be dearly missed by all who knew her.
She is survived by her husband of 62 years, Ronald Kasinski of Corfu. Sons, David (Darlene) Kasinski of Tennessee, Paul (Heather) Kasinski of California and John (Amanda) Kasinski of Clarence. Also survived by 6 grandchildren, 1 great-grandchild, nieces and nephews.
She was predeceased by sisters and a brother.
Family and friends are cordially invited to share thoughts, condolences and fond memories on Wednesday (Oct. 26th) from 3-7pm at the J. LEONARD McANDREW FUNERAL HOME, LLC, 2 BOGUE AVE., BATAVIA. A Mass of Christian Burial will be Thursday (Oct. 27th), 9:00am at Ascension Parish, South Swan Street, Batavia. Burial will be in Hillside Cemetery, Corfu, NY.
In lieu of flowers, memorial contributions may be offered to Hospice Buffalo, 225 Como Park Blvd, Buffalo, NY 14227. Expressions of sympathy may be shared with the family at: www.mcandrewfuneralhomes.net.
ARRANGEMENTS WERE ENTRUSTED TO THE J. LEONARD McANDREW FUNERAL HOME, LLC, 2 BOGUE AVE., BATAVIA, NY 14020. RONALD KONIECZNY II, DIRECTOR.