October 24, 2022 - 1:07pm
Constance Ann D'Aurizio (Connie)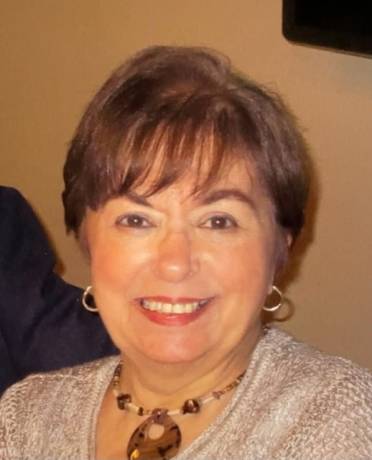 Constance Ann D'Aurizio (Connie), 85, of Batavia, NY, passed away on October 23, 2022, after a long illness.
Connie was born on June 8, 1937, to Anthony and Josephine Pagano in Batavia, NY. After graduating from Notre Dame High School in 1955, she worked as administrative assistant to Dr. E. William Rideout, then employed at GTE Sylvania in the Purchasing Department until Sylvania closed. Connie retired from the Batavia City School district after 27 years as a lunch aid.
Connie was a lifetime parishioner of St. Anthony's Parish, now Ascension Parish. She enjoyed watching the Buffalo Bills and New York Yankees, but her greatest joy was her grandchildren and great-grandchildren. Watching them participate in their athletic and scholastic activities, and all the many stages of their life
Connie was married to her predeceased husband, Anthony for 61 years, they had 3 children, Anthony M. (Kathryn) D'Aurizio Jr. of Huntersville, NC, Lisa Marie D'Aurizio Pullinzi of Batavia, NY, and Laura Ann (Andy) Pedro of Batavia, NY; 8 grandchildren Devin (David) D'Aurizio Gilbert, Anthony L. (Stacey) D'Aurizio, Joseph, Vincent and Melissa Pedro, Constance and Siena Pullinzi, Nia (Ryan) Shepard, 7 great grandchildren Olivia and Vincent Gilbert, Kenzie, and Anthony L. D'Aurizio lV, Liliana, Samantha, Wyatt Shepard. She was the sister-in-law of Frank (Jennie) D'Aurizio and Robin D'Aurizio along with many nieces and nephews. Connie was predeceased by her sister Clara Di Antonio, sister-in-law Mary Neubert and brothers-in-law Alex Neubert and Nicholas D'Aurizio.
Friends are invited to call on Wednesday, October 26, 2022 from 12:00 Noon to 1:00 PM at Gilmartin Funeral Home & Cremation Company, Inc. 329-333 West Main Street, Batavia, NY 14020. A 2:00 PM Mass of Christian Burial will be held on the same day at Ascension Parish, 15 Sumner St, Batavia, NY 14020. She will be laid to rest in St. Joseph's Mausoleum.
In lieu of flowers, the family requests donations be made to St. Jude Children's Research Hospital at www.stjude.org. To leave an online message of condolence please visit www.gilmartinfuneralhome.com. Arrangements completed by Gilmartin Funeral Home & Cremation Company, Inc. 329-333 West Main Street, Batavia, New York 14020.