October 25, 2022 - 10:04am
Vincent "Vincenzo" DelPlato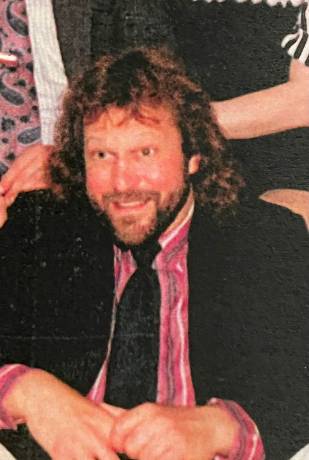 Vincent "Vincenzo" DelPlato, 65, of Batavia passed away on Monday August 22, 2022 due to complications of diabetes. He was born on July 16, 1957 in Batavia to the late Daniel and Mary (Marcello) DelPlato. In addition to his parents, Vincent is predeceased by a sister; Christine DelPlato.

He is survived by a son; Theo Vincenzo DelPlato of Northport, FL; siblings Frank DelPlato of Oneonta, John DelPlato of Sodus, Charles (Linda), Daniel, Joseph, Michael (Bridget) DelPlato all of Batavia; Carmen (Deborah) DelPlato of Williamson; Mary E. DelPlato of Batavia; nieces and nephews; James, Anthony, Richard, Sophia, Danielle, Jonathan, Marcella and Joseph, along with many cousins.

Vin was a member of Ascension Parish and also the former St. Anthony's RC Church and its St. Michael's Society. He earned a Bachelor's of Fine Arts and Master's degree of Arts from the University of Buffalo. He was given an Outstanding Service award by the V.A. for painting a mural in the Chapel of the Batavia VA Hospital. The Landmark Society of Genesee County gave him a certificate of Recognition for the many murals he painted. Vin worked as a part time art and substitute teacher in area schools and painted houses during the summer months to support his love for art.  Vin was a talented artist. He saw the beauty in God's creation. With his paints and brushes, he tried to capture that beauty on canvas or the side of a building, whether it was a portrait of someone's loved one, a family pet or the ever changing scenes of nature. He created true works of art to be admired for years to come. Vin played hockey in his younger years in the Batavia Men's League and was an avid Buffalo Bills fan.

There will be no prior calling hours. An 11:00AM Memorial Mass will be celebrated on Saturday October 29, 2022 at Ascension Parish 15 Sumner St. in Batavia. Vin's ashes will be placed in his parent's crypt in St. Joseph's Cemetery.

Memorials may be made to the American Diabetes Association www.diabetes.org or St. Vincent DePaul Society of Ascension Parish 19 Sumner St. in Batavia as Vincent was named after this Saint.  For more information please call (585) 343-8260 or to sign a message of condolence please visit www.gilmartinfuneralhome.com. Arrangements completed by Gilmartin Funeral Home & Cremation Company, Inc. 329-333 West Main Street Batavia, New York 14020.