November 5, 2022 - 11:58am
Mary Josephine "Mary Jo" Dumuhosky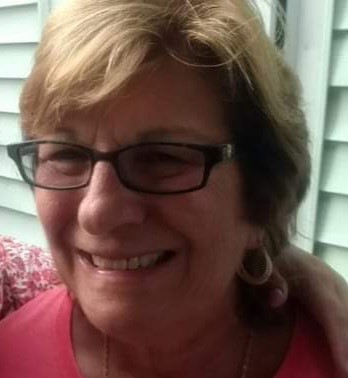 Mary Josephine "Mary Jo" (Perry) Dumuhosky passed away peacefully at her home on November 2nd, 2022 after a short illness. Mary Jo was born April 3rd 1953 in Batavia to Sam and Marie (Torcello) Perry. 
She was a 1971 graduate of Batavia High School graduate, a 1973 graduate of Genesee Community College and a 1991 graduate of SUNY Brockport.  Following her graduation from GCC in 1973 she was an adored academic advisor at Genesee Community College for over 30 years, helping numerous students choose their career paths until her retirement in 2017.   During her years of service Mary Jo earned the SUNY Chancellor's award for excellence in professional service in 2012.  She was also a Notary Public.  
Mary Jo was active in her community belonging to multiple organizations including the St. Jerome's Guild, Resurrection Parish, the Paolo Busti Cultural Foundation, Friends of the Batavia Peace Garden, and the International Peace Garden Foundation. When she wasn't spending time with beloved family or feeding the slots at Batavia Downs, she volunteered, working for the gift shop at St. Jerome's and spending time with friends on the Thursday Night Golf League at Meadowbrook Golf Course and the GCC retirees group.  

She is predeceased by her husband of 31 years Mark Dumuhosky and parents Sam and Marie Perry. She is survived by her brother Ross Perry of Batavia; Daughter Lisa Dumuhosky (Carl Gieseler) of Batavia, Son Matthew (Laura) Dumuhosky of LeRoy; Grandchildren Kelli, Estelle & Lenore Dumuhosky along with many, many other family, friends and fairy godchildren.
Calling hours will be held on Thursday November 10, 2022 from 4:00-8:00PM at Gilmartin Funeral Home & Cremation Co. Inc. 329-333 West Main Street Batavia, New York 14020. There will be a 9:30AM Mass of Christian burial on Friday November 11th at Resurrection Parish (St Mary's) 18 Ellicott St. in Batavia. Mary Jo will be laid to rest in St. Joseph's Cemetery.  
In lieu of flowers, donations can be made in her memory to Genesee Cancer Assistance, Inc. 127 North St. Batavia, NY 14020. To leave a message of condolence please visit www.gilmartinfuneralhome.com. Arrangements completed by Gilmartin Funeral Home & Cremation Company, Inc. 329-333 West Main Street, Batavia, New York 14020.