November 8, 2022 - 12:22pm
Joan C. Donnelly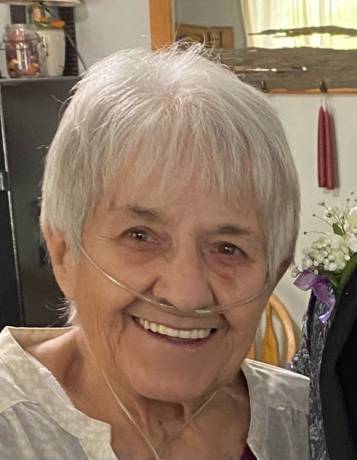 Joan C. (Mader) Donnelly died at her home peacefully on November 5, 2022, at the age of 80. She was born on April 18, 1942 to the late Ervin George Mader and Flora (Blum) Mader. Joan was married to the late Donald J. Donnelly Sr. Joan was pre-deceased by her sisters Gloria and Barbara Mader.
Joan retired from Alexander Central School after 20 years of driving bus. Joan was very active in all of her children's and grandchildren's lives. Joan loved to bake and was an avid fan of the New York Yankees, Buffalo Bill and the Sabres. She will be dearly missed by all who have known her.
She is survived by her sister Karen Washburn and her brother John (Rose) Mader. Joan's children are Beth (Bill) Shepherd, Fred Stringham, Paula Jo Carney, Brenda (Chuck) Scotchmer and Donald (Barbara) Donnelly Jr. Grandchildren included Nicholas Donnelly and Donald Donnelly III, Heather (Leo) Saia, Ron (Cassy) Carney, Caryn (Anthony) Bosse, Dalton Mori, Corrine Mori, Eliza (Mike Woods) Stringham and Emily (Jordan Martin) Stringham. Joan is also survived by six great grandchildren and many nieces and nephews.
Per her request, there will be a celebration of her life on Saturday, November 26th, 2022, from noon until 4pm at the Beachhead Veterans Club, 3188 Broadway Rd. in Alexander.
In lieu of flowers, memorials may be made in her name to the Alexander Volunteer Fire Department, 10505 Main St, Alexander, NY 14005. To leave an online message of condolence please visit www.marleyfuneralhome.com. Arrangements completed by Marley Funeral Home, LLC, 135 Main Street, Attica, New York 14011.