November 15, 2022 - 11:44am
Julie A. Herman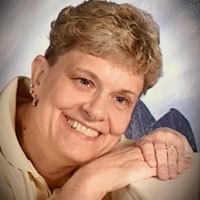 Corfu - Julie A. Herman, 68, of Corfu, passed away peacefully on November 11, 2022, at Strong Memorial Hospital after a long illness.
Julie as born on June 26, 1954, in Batavia, a daughter of Charles A. and Eleanor Peterson Herman. She was the aunt of the late Nicole Elizabeth Herman and step daughter of the late Patricia J. Herman.
Julie was a 1972 graduate of Pembroke Central High School, where she excelled in athletics. She was a 1976 graduate of SUNY Cortland and a member of Arethusa Sorority. In the late 1980's,  Julie went back to school at Simmons Institute of Funeral Service and in October of 1989, she received her license to be a funeral director. She immediately went to work with her Dad in the family business, C. B. Beach & Son Mortuary, Inc. She maintained her license up until June of 2022. Julie enjoyed all sports and would go and watch the local games at Pembroke High, especially the girls sporting events. Julie was a life long Yankees fan. She was a longtime member of the Corfu United Presbyterian Church.
Julie is survived by her life-partner, Patricia L. Marvin; her brothers, Charles B. (Lori) Herman and Richard B. (Nicole Hornstein) Herman; her sister, Elizabeth A. "Betsy" (Sander) Abramson; nephews, Jason T. Herman and John D. Baudhuin; niece, Jessie L. (Michael) Molle`; great nephews, William G. Molle`, Jack Charles Molle` and Alexander J. Baudhuin; great niece, Kate Elizabeth Molle`; several cousins and a host of dear friends.
Family and friends may call Friday, November 18th from 2 to 4 and 7 to 9 p.m. at the C. B. Beach & Son Mortuary, Inc., 4 East Main Street, Corfu. A memorial service will be held Saturday, November 19th, at Noon at the Corfu United Presbyterian Church, 63 Allegheny Street, Corfu, NY with a luncheon to follow. Burial will be private in Evergreen Hill Cemetery.