November 25, 2022 - 5:50pm
JoAnn Edgerton Betzold
posted by
Ronald Konieczny
.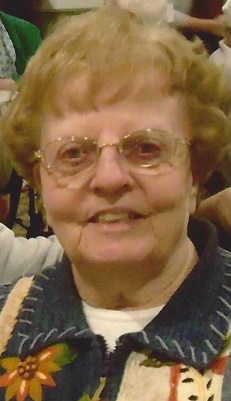 JoAnn Edgerton Betzold, of Batavia, NY and formerly of Akron, NY, went to her heavenly rest at age 88 on November 23, 2022.
She is predeceased by her husband, Gary, parents, sister Pat and brother Louis.
Joann was born on March 21, 1934 to Leslie and Elizabeth Edgerton of Elba, NY, where she was raised. She lived her entire life in the Western New York area, where she built her life around her faith and her family.
Joann never met a person she didn't like and viewed every conversation as an opportunity to make a new lifelong friend. She was a vibrant gift to her church community, and a loving cheerful presence wherever she went.
She will be dearly missed by her children, Todd (Debbie), Mark (Brenda), John (Anita), Laurie (Mike), Beth, Linda (James), Matthew ( Joy), Stepson, Gary (Annette), and her thirteen grandchildren and thirteen great-grandchildren.
Family and friends are cordially invited to share thoughts, condolences and fond memories on Tuesday (Nov. 29th) from 4-7 pm at the J. LEONARD McANDREW FUNERAL HOME, LLC, 2 Bogue Ave., Batavia, NY. Her funeral service will be Wednesday, 11am at the Clarence Center-Akron Mennonite Church, 11500 Clarence Center Rd, Akron, NY 14001.
She will be laid to rest next to her husband in the Evergreen Lawn Cemetery in Akron. Expressions of sympathy may be shared with the family at: www.mcandrewfuneralhomes.net.
ARRANGEMENTS WERE ENTRUSTED TO THE J. LEONARD McANDREW FUNERAL HOME, LLC, 2 BOGUE AVE., BATAVIA, NY 14020. RONALD KONIECZNY II, DIRECTOR.