November 25, 2022 - 6:35pm
Sophia E. Skawienski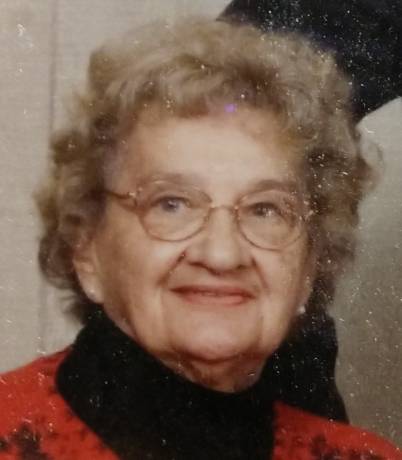 Sophia E. Skawienski, 95 of Varysburg, passed away on Thursday, November 24, 2022 at Wyoming County Community Hospital in Warsaw. She was born February 27, 1927 to the late Joseph (Katarzyna) Klecha. She is preceded in death by her beloved husband of 59 years, Joseph C. Skawienski, siblings, Edward, Mildred, John, Michael, Stanley, Frank Klecha.
Mrs. Skawienski was a dedicated Farm Wife and lived the dairy life for many, many years. She was a former member of the Holy Name Society. Sophia has been a longtime member of Sts. Joachim & Anne Parish in Varysburg.
She is survived by her beloved sons, Joseph M. Skawienski, Stephen (Julie) Skawienski both of Varysburg, Alan (Kelly) Skawienski of Branford, FL; 6 grandchildren, Brandon, Collin, Austin, Kiele, Darren, Emily; 2 great-grandchildren, Sophia and Wyatt, along with many nieces and nephews.
Friends are invited to call on Tuesday, November 29, 2022 from 4 to 7pm at Marley Funeral Home, LLC, 135 Main Street, Attica, NY 14011. A 10:00am Mass of Christian Burial will be held on Wednesday, November 30, 2022 at Sts. Joachim & Anne Parish, 2311 Attica Road, Varysburg, NY 14167.
In lieu of flowers, memorials may be made to Varysburg Rescue Squad, PO Box 638, Varysburg, NY 14167 or to Sheldon Rescue Squad, 996 Centerline Road, Strykersville, NY 14145. To leave a message of condolence please visit www.marleyfuneralhome.com. Arrangements are being completed by Marley Funeral Home, LLC, 135 Main Street, Attica, New York 14011.