November 26, 2022 - 9:51am
Nicholas A. Perry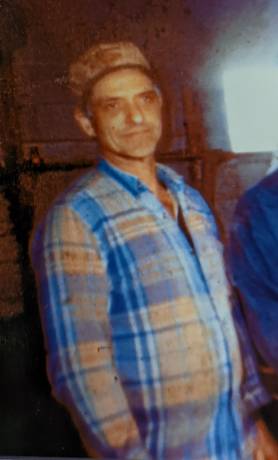 Nicholas A. Perry, 74, of Strykersville passed away on Friday, November 18, 2022. He was born January 17, 1948 in Sheldon, to the late Nicholas E. and Mary E. (Gebel) Perry. Nicholas is preceded in death by daughter Barbara Perry and brother Chet Perry.
Nicholas was proud to be a lifelong Sheldon dairy farmer. He worked hard almost every day of his life alongside his family. He was proud of all the quality milk produced and all the cows that were cared for. He loved the land and was proud of all the crops grown and maple syrup produced. He was proud of the farm community he lived in and enjoyed talking farming with family and friends. He enjoyed sharing every Monday with his friends at Maplehurst Market and driving around to see his neighbors' farming successes.
He loved his family and was especially proud of his children and grandchildren. He is survived by his beloved wife Donna T. (Conrad) Perry of Strykersville, children, Theresa (Steve) Bernard of Arcade, Nick (Dawn) Perry III, Herb (Rhonda) Perry, Earl Perry all of Strykersville, Mark Perry of North Java, Luke Perry of Java Village, Anna (Miguel) DeLoach of San Antonio, Regina Perry of Strykersville. Grandchildren, Nicholas Perry IV, Paige Perry, Brittany (Jake) Denz, Kayla Perry, Brandon Perry, Riley Perry, Madison Perry, Nolan Perry, Morgan Perry, Ethan Perry, Felix DeLoach, Olivia DeLoach, Boris DeLoach, and great-grandson Andrew Denz. Siblings John (the late Cheryl) Perry, Catherine Perry, Leon (Becky) Perry, Elizabeth Perry, Rita Brown, Vince (Monica) Perry, David Perry, Mike (Carol) Perry, Joan (Jim) Namenek, Bernard Perry, Nelson Perry, Joe (Chris) Perry, Monica (Kevin) Zielinski. Along with numerous nieces and nephews.
There will be no prior calling hours. Services will be held privately for the family. He will be laid to rest in St. Cecilia's Cemetery, Sheldon. There will be a celebration of life at a later date.
In lieu of flowers, memorials may be made to Sheldon Fire Company or any neighboring fire company. To leave a message of condolence please visit www.marleyfuneralhome.com. Arrangements are being completed by Marley Funeral Home, LLC, 135 Main Street, Attica, New York 14011.