December 3, 2022 - 1:54pm
David Eugene Wood
posted by
Ronald Konieczny
.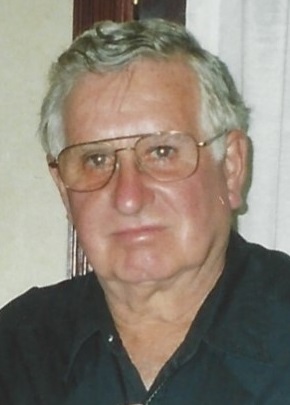 David Eugene Wood, a lifelong resident of East Bethany moved into glory to be with his Lord and Savior on Saturday November 26, 2022. He was born April 14, 1937 to Wendell Wood and Shirley (Harding)Wood. He is predeceased by his parents and a brother Wesley Wood.
David was proud of his heritage having been a Harding family descendant from Connecticut and would reminisce with family/friends regarding his family's ox cart wheel at the local Holland Land Office Museum. He was a wealth of knowledge regarding the history of East Bethany. David was a 1956 graduate of Alexander High School where he met his first wife June Embt. He was a member of the FFA as well as a band member.
He is survived by his loving wife Ellen of 39 years,  best friends Pat Pietryzkowski and Wyatt VanBuren, his brother Howard (Linda) Wood in Florida, his sister Kolina Rae Cole in Pennsylvania, nieces and nephews, and his daughter Denise (Scott) Mathewson of Vestal NY, daughter Ruth Bodkins of East Bethany NY and a son Paul (Christine) Bodkins of Hampton VA. and the seven grandchildren he loved and adored-Benjamin David, Autumn, Bethany, Andrew, Marissa, Shawn and Lucas were a joy in his life, speaking highly of the accomplishments the older grandchildren have completed and believing in a bright future for the younger ones.
David enjoyed time with his grandchildren reading or telling them stories, getting them involved on "the farm", riding the tractor, working in the garden or feeding the alpacas.
David was a social person and never met a stranger. He was a 14-year member of the Bethany Volunteer Fire Department, had a dairy farm in East Bethany with his father for many years. He drove a tractor trailer for Convenience Store Distribution Company delivering groceries to convenience stores as an independent NY representative. He had 3 years Accident Free driving for CSDC. Dave worked for a few local companies hauling milk before retiring at age 65. He then started his retirement career working as a machine operator with Whiting Door in Akron for 10 years then in 2015 he retired to home life.
David enjoyed music and often played "name that tune" with Ellen on road trips. She often times heard him whistling while working around the farm. They shared an interest in horses and participated during their early married years with the Attica Rodeo.
He was loved by many and will be missed by all. We're not saying goodbye, we're saying "til we meet again".
Family and friends are cordially invited to share thoughts, condolences and fond memories on Saturday (December 17th) from 10am-12pm at the J. LEONARD McANDREW FUNERAL HOME, LLC, 2 Bogue Ave., Batavia, NY, where a funeral service will commence at 12pm.
Memorial contributions may be made in his name to West Bethany Baptist Church, 10333 W Bethany Rd, East Bethany, NY 14054, Homecare & Hospice, 29 Liberty St., Suite 6, Batavia, NY 14020 or Genesee Cancer Assistance, 127 North St, Batavia, NY 14020. Expressions of sympathy may be shared with the family at: www.mcandrewfuneralhomes.net.
ARRANGEMENTS WERE ENTRUSTED TO THE J. LEONARD McANDREW FUNERAL HOME, LLC, 2 BOGUE AVE., BATAVIA, NY 14020. RONALD KONIECZNY II, DIRECTOR.