December 9, 2022 - 3:39pm
Michael Craig Mairose
posted by
LaVern Falcone
.
Corfu ~ Michael Craig Mairose, age 65, of South Lake Road, passed away on December 7, 2022 in the loving presence of his family.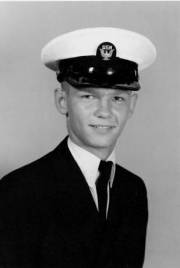 He was born September 17, 1957 in Baltimore, Maryland, the son of Raymond Bruce Mairose and the late Ella Mae Lepke Mairose.
Michael proudly served in the US Navy aboard the USS Okinawa during Operation Frequent Wind; this was the final phase in evacuation of American Civilians and at risk Vietnamese from Saigon, South Vietnam before the North Vietnamese took over the city during the last days of the Vietnam war.  He served as a Culinary Specialist while aboard ship. He took his knowledge and love for cooking along with his attention to detail to the VA Medical Center where he was a Food Service Supervisor. During that time he joined the Army Reserve. He retired after 37 years of service from the VA; in retirement, his passion for caring for others brought him to the Clarence Senior Center where he was loved by all. 
Mike loved to spend time with family and enjoyed traveling, camping, and exploring new parks. He loved to cheer on the Bills and host parties with friends and family to watch the game. He had a unique but amazing sense of humor which he shared with all. He was always there to help others and lend a generous hand to those who needed it. He was cared for by his children and his partner, Kathie. In his final moments he was surrounded by those who loved him. He was a loving father and grandfather who will surely be missed by all.
He will be sadly missed by his father, Raymond (Linda) Mairose, partner, Kathie Oviatt; daughter, Sara (Herlan) Manurung; son, Michael Mairose (Ashley); grandchildren, Ella, Norah and Miles Manurung; siblings, Melanie (Michael) Cox, Pamela (Steven) Alban and Linda (Joe) Taormino; the mother of his children, Laurie Mairose, along with nieces and nephews.
In addition to his mother, Ella Mae, Michael was predeceased by his loved ones; Brad Mairose, Rodney Mairose and Dale Morrison.
Family and friends are invited to attend his military honors which are to be held on Thursday, December 15 at 10:00 A.M. at the Western New York National Cemetery, 1254 Indian Falls Rd, Corfu, NY 14036. Luncheon to follow at BW's Restaurant, 11070 Perry Rd, Pavilion, NY 14525.
     In lieu of flowers, memorials are suggested to the Mairose Family to create a memorial bench in Michael's honor in Genesee County Park.
            A memorial service will be held at a later date at the Genesee County Park.
     Your memories and condolences may be shared with Michael's family at www.falconefuneralhome.com.