December 12, 2022 - 2:33pm
Robert E. Smith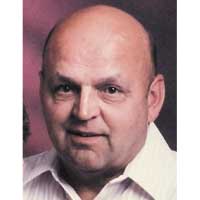 Robert E. Smith, age 76, of Batavia passed away Saturday, December 10, 2022 at Rochester General surrounded by his family. 
Bob was born March 22, 1946 in Indian Falls, NY,  a son of late Daniel and Margaret Schultz Smith. He was the brother of the late Susan, Mary, Pearl, Donald and Daniel Smith. 
Bob had many joys in his life.  A lifetime member of the Pembroke Volunteer Fire Department, he served many years as fire chief. Bob treasured time spent with friends and family especially his grandchildren and great grandchildren. 
Bob is survived by his beloved wife of 57 years, Dorothy Kimmel Smith; loving father of Cheryl (Richard) Malinowski, Sharon (Michael) Szadek and Christine (Jeremy) Sadler; adored grandfather of Andrew (Stephanie), Steven (Stephanie) and Kimberly Foss, and Joshua and Ava Szadek, and Morgan, Mackenzie, Hayden, Avery and Cameron Sadler; great grandfather of Anastasia and A.J. Foss; and brother of Laur, Kevin, Buzz, Bill, Art and Sandy; in addition to many nieces and nephews. 
Calling hours will be 2 to 4 and 7 to 9 p.m.,  Friday, December 16, 2022, at the C. B. Beach & Son Mortuary, Inc., 4 East Main Street, Corfu, NY. Funeral services will be at 11 a.m. Saturday, December 17, 2022, at the mortuary.  Burial will follow at Evergreen Hill Cemetery, Corfu, NY.