December 13, 2022 - 2:06pm
Terri J. Kloiber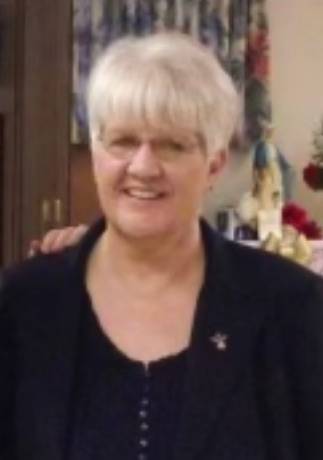 Terri J. Kloiber, 71 of Colden, passed away peacefully at Premier Genesee Center on Monday, December 12, 2022. She was born December 15, 1950 in Annapolis, MD to the late Harvey and Natalie (Brunell) Mann. She is preceded in death by her husband, Gary R. Kloiber and a granddaughter, Jordyn Fisher.
Terri began her career on the line at Fisher Price and worked her way up to Senior Logistics Manager before she retired. She was a Colden Town Councilwoman for many years. Terri was a quiet, shy, intelligent woman that enjoyed reading and her home. She was an amazing mother and grandmother.
She is survived by her beloved daughters, Shannon (Steven) Campagna of Batavia, Casey (John) Kuhn of Erie, PA, Joett Nye, siblings, Kim (Larry) Boyd of Avon, Harvey "Skip" (Karen) Mann Jr of Marilla, 6 grandchildren, Tim, Jamie Nye, Connie Campagna, Carl, Robbie and Nate Kuhn, one great-grandchild, Jacey, along with many nieces and nephews.
Friends are invited to call on Friday, December 16, 2022 from 4:00 to 7:00pm, where a Celebration of her Life will immediately follow at Gilmartin Funeral Home & Cremation Company, Inc. 329-333 West Main Street, Batavia, NY 14020.
In lieu of flowers, memorials may be made to the Alzheimer's Association at www.alz.org. To leave a message of condolence please visit www.gilmartinfuneralhome.com. Arrangements completed by Gilmartin Funeral Home & Cremation Company, Inc.