December 15, 2022 - 11:41am
Judith A. Hughes
posted by
Ronald Konieczny
.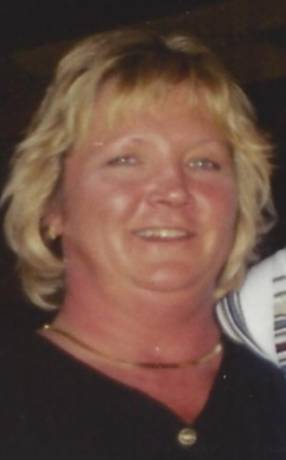 Judith A. Hughes, 67 of Akron, passed away unexpectedly on Tuesday (December 13, 2022) at her residence.
She was born September 10, 1955 in Buffalo, NY, a daughter of the late Leonard and Myra (Nichols) Blair.
Judy was born into her family as the fourth child and first daughter to her parents.  She was a warm and loving person. She loved her son, Tommy and grandson, Derek with her whole heart. She loved all her nieces and nephews and grand nieces and nephews. She always wanted to hear what was going on in their lives. Family was always very important to her. 
Judy loved having people around her and she would give you the shirt off her back, if you needed it, even if it was detrimental to herself. Judy would take anyone in if they needed a warm place to stay.
Judy's professional career was spent caregiving to others. People were drawn to her because of her opened heart. She trusted people to a fault.  She was far from perfect.  It was hard not to love her if you knew her. Judy will be so very much missed by all who loved her.
She is survivd by a son, Thomas Scott Hughes (Michelle) of Akron. Grandson, Derek Raymond of Alden. Sisters, Sandra (Joseph) Lina of Florida and Brenda Blair (Timothy) of Akron. Sisters in-law, Trudy Blair of Clarence and Terry Blair of Corfu. Also survived by several nieces and nephews.
She was the sister of the late Thomas, James and Gary Blair.
Family and friends are cordially invited to share Thoughts, condolences and fond memories on Monday (December 19th) from 2-4pm & 6-8pm at the J. LEONARD McANDREW FUNERAL HOME, LLC, 32 John St., Akron, where a funeral service will be held on Tuesday at 10:00am. She will be laid to rest in St. Johns Cemetery in Alden, NY.
Memorial contributions may be offered to Alzheimer's Association, Western New York Chapter, 6400 Sheridan Dr Suite 320, Buffalo, NY 14221. Espressions of sympathy may be shared with the family at www.mcandrewfuneralhomes.net.
ARRANGEMENTS WERE ENTRUSTED TO THE J. LEONARD McANDREW FUNERAL HOME, LLC, 32 JOHN ST., AKRON, NY 14001. RONALD KONIECZNY II, DIRECTOR.