December 18, 2022 - 6:35pm
Mr. Glenn A. George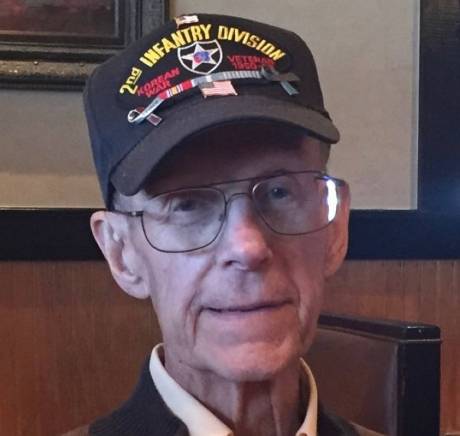 was born August 13, 1932, son of the late Julius and Sylvia George.
He grew up in Elba, NY, doing farm work and learning to drive stick shifts at an early age.
After graduating from Elba in 1950, he proudly served in combat in Korea as a member of the 2nd Infantry Division, 23rd Infantry Regiment.
Leaving the Army as a corporal, he lived in Batavia until marrying Violanda (VI) Ianni in 1957 and moving to Oakfield.
Glenn is a retiree of Batavia Metal Products, after working for Dusing and Hunt in LeRoy, and US Gypsum in Oakfield.
He had a lifelong love of animals and nature, cars, and trains.  For much of his retirement he was active in the Oakfield Historical Society, organized Batavia Metal Products retiree breakfasts, and helped plan reunion luncheons for his Elba class.
He was predeceased by VI.
Surviving are his love of 15 years Shirley; children Dave (Katie) of Fairport and Sharon (Jeff) of Batavia; sister Dorothy (Bruno) of Batavia, brother Paul (Linda) of Elba; five grandchildren, one great-grandchild, and several nieces and nephews.
His family extends their deepest gratitude and appreciation to Doctors Ifthi and Passero, nurses Cheryl and Megan, and all of the fantastic team at Wilmot Cancer Institute for more than a decade of excellent and compassionate care during his battle with multiple myeloma.
Private services, with militry honors,were held at the convenience of the family. Memorials may be made to Wilmot Cancer Institute - https://www.urmc.rochester.edu/cancer-institute/giving/make-a-gift.aspx or the Oakfield Historical Society - https://oakfieldhistory.org/. To leave a condolence, share a story or light a candle in his memory, please visit www.burdettandsanford.com. Arrangements have been entrusted to the Burdett & Sanford Funeral Home, 11 Maple Avenue, Oakfield.