Image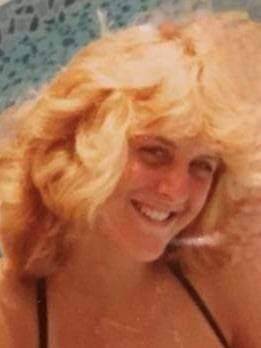 Cindy A Gilbert, 62 passed away peacefully at home on 12/10/2022. She was the daughter of the late Robert K. Boorom and Suzanne R. Boorom.
Cindy graduated from Byron-Bergen High School in 1978. She went on to graduate from Continental School of Beauty where she received her Hairdresser Licensure.  Cindy soon realized her true passion in life was to care for others, she worked almost 20 years at Leroy Village Green as a CNA. She is remembered for her obsession in following her care plans, her need to assure slipper socks were worn, and the call lights in reach of every resident she cared for.
Cindy had the gift of beauty, known for being the "Blonde Bombshell or Bathing Beauty " while lifeguarding at Godfreys Pond . Her suntan body, natural blonde highlights and striking blue eyes were adored by all. Cindy had an outpouring love for her only child, her son Daniel J. Gilbert. He was her everything, and the love between mother and son was truly amazing. Daniel took on the role of her sole caregiver and assured his Mothers wishes to remain in her home for the remainder of her life. His care and love for his Mother went above and beyond true amazement.  
Cindy is survived by her son Daniel J. Gilbert (Batavia), her Grandsons Dustin and Jordan Morgan-Gilbert (Avon), Although separated for many years she is also survived by her true Love of her life, Daniel Gilbert (Middleport), Her sister Bonnie(Brian) Phillips) Batavia), Neices Breanne (Andrew) Thornton-Harer (Germany) and Keyrsten Wilde (Gulport MS); also survived by her Nephews, Erik Thornton (Batavia) and Austin Oklevitch (Orlando FL), and one cousin Kelly Robinson Christal (Florida).
Per her wishes there will be no calling hours or Services.
Memorials can be sent to Bonnie Phillips 656 East Main St Batavia NY 14020 to help with funeral costs. To leave a message of condolence please visit www.gilmartinfuneralhome.com. Arrangements completed by Gilmartin Funeral Home & Cremation Company, Inc.