Image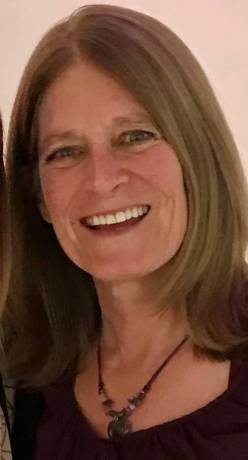 Batavia, NY - Joan Mary Francis, 70, of Oviedo, FL, formerly of Batavia, NY, peacefully passed away on Tuesday, December 20, 2022 at Mease Countryside Hospital in Safety Harbor, FL.
Joan was born Sunday, September 14, 1952 at St. Mary's Hospital in Rochester, NY, a daughter of the late George Jr. and Virginia (Klee) Schaefer.
Joan married the love of her life, Fred Francis. She graduated with a Bachelor's in Education from SUNY Geneseo, then worked as a Special Education Teacher at Attica Central School, until dedicating her time to raising five wonderful children and later caring for her mother, Virginia.
Her greatest joy was her family, supporting her children in sports, dance, music, and any endeavor they pursued. Her love for the outdoors was a part of her everyday life. She enjoyed identifying trees, taking trips to National Parks, floating in the pool, and camping trips – especially at Disney's Fort Wilderness Resort. She always looked forward to days that involved Disney or supporting her favorite football teams, the Bills and the UCF Knights. Joan had pure joy for life and brought cheer to those around her, opening her home and heart to everyone she met. For her, every moment was an opportunity to "play the glad game."
Joan is survived by her husband, Fred Francis, of Oviedo, Fl; children, Freddie Francis of Locust, NC, Karen (Chris) Jones of Newnan, GA, Eddie Francis of Oviedo, FL, Kristen Francis of Denver, CO, and Kathren (Trey Koons) Francis of Fraser, CO; grandchildren, Ethan, Jacob, and Blakely Jones of Newnan, GA; brother, George (Paula Miller) Schaefer III; and many nieces and nephews.
In death, Joan is reunited with her parents, George Schaefer Jr. and Virginia Ann Schaefer.  
Family and friends are invited to call on Saturday, January 7, 2023 from 10:30AM to 12:30PM at H.E Turner & Co. Funeral Home, 403 East Main Street, Batavia, NY. Funeral Mass will be held at St. Joseph's Church at 1 pm. Reception to follow at Leroy Country Club. The family will be wearing blue in honor of Joan's love for the outdoors and the blue sky. They invite others to do the same in celebration of her bright life.
In lieu of flowers, memorials may be made to Notre Dame High School. Please leave a condolence, share a story, or light a candle at www.bataviafuneralhomes.com.