Image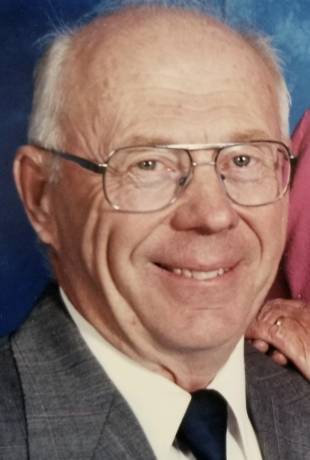 Alabama - Duane Robert Scroger, 82 of Oakfield passed away unexpectedly Christmas Day at his home in Alabama. 
Mr. Scroger was born December 2, 1940 in Batavia, a son of the late Louis and Catherine (Merch) Scroger.
He was a past member of St. Paul Lutheran Church in Batavia, past president of the Genesee County Agricultural Society, past Genesee County Fair Manager, past member of the Genesee County Auxiliary Police and Special Deputies, and a past Constable and Zoning Officer for the Town of Alabama. He was a life long truck driver and farmer, co-owning the family dairy farm with his brother, Richard.
Surviving are his wife, Roberta (Osborn) Scroger; children, Kevin (Beth) Scroger, Keith (late Lori) Scroger, Robert (Becky) Scroger, Pam (Jim) Johnson, David (Amy Smith) Scroger, and Peter (Jill) Scroger; a brother, Clifford (Betsy) Scroger; sisters-in-law, Sheila Scroger, Kay Scroger, and Linda (Scroger) and her husband, Jerry Lewandowski. 14 grandchildren, and 11 great-grandchildren also survive.
Duane is preceded in death by a great-granddaughter, Avery Newton; brothers, Marvin, Richard, and Donald Scroger.
Family and friends are invited to call on Thursday from 3 to 7 p.m. at Burdett & Sanford Funeral Home, 11 Maple Avenue in Oakfield.  Duane 's Funeral Service will be held at 11:00 a.m. on Friday, (December 30, 2022) at the funeral home. Burial in Reed Cemetery in Oakfield will be private.  In lieu of flowers, memorials may be made to the Alabama Fire Department, 2230 Judge Road, Basom, New York 14013 or Volunteers for Animals, PO Box 1621, Batavia, New York 14021.  Please leave a condolence, share a story, or light a candle at www.burdettandsanford.com.