January 2, 2023 - 4:23pm
Emerald Rose Green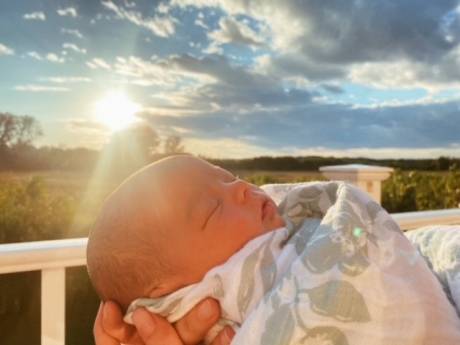 Emerald Rose Green, born August 22, 2022, of Buffalo, passed away unexpectedly on December 26, 2022. Emerald was the light and joy of her parents Kevin Green II and Mollie R. Harding and her brother Kevin Green III.
Emerald's life was filled with love and happiness and she will always be remembered for her sweetness and her ability to melt hearts.
In addition to her parents and brother, Emerald is survived by her grandparents Phillip P. Heale, Joanna Harding, Lisa Hanley and the late Kevin Green, Sr., great-grandparents Janice R. Heale, Paul B. Heale, Edward and Darlene Harding, Lawrence and Patricia Hanley, aunts and uncles Brook Garrett, Loden Garrett, Honesty Green, Destiny Green, Lorenzo Vazgus and the late Tyana Green, great-aunt Karen Orasco and many other cousins, friends and loved ones.
Services will be held privately for the family.
In lieu of flowers, memorials may be made to All Babies Cherished, 445 Ellicott St, Batavia, NY 14020. To leave a message of condolence please visit www.gilmartinfuneralhome.com. Arrangements completed by Gilmartin Funeral Home & Cremation Company, Inc. 329-333 West Main Street, Batavia, New York 14020.