January 3, 2023 - 1:31pm
Charles W. Knapp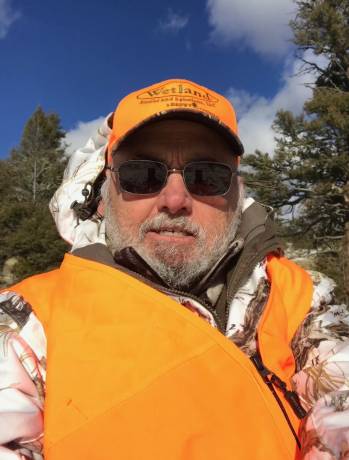 Charles W. Knapp, age 73, passed away on Thursday, December 29, 2022 surrounded by his family and friends at United Memorial Medical Center following a brief battle with cancer.
He was born in Batavia, New York on November 7, 1949, a son of the late Clarence and Florence Moore Knapp.
Charlie worked at the Albion Correctional Facility as a corrections officer for 29 years. As an avid hunter and outdoorsman he enjoyed trips to the Adirondack Mountains, Montana, Pennsylvania and anywhere he could be in the woods surrounded by nature. He was a member of the Blue Knights and loved riding his Harley all over the country, especially at Sturgis during Bike Week. He was an active volunteer for the Genesee County Fish & Game Protective Association (Godfrey's Pond) serving on their board of directors.
Charlie touched the lives of many and will be remembered for the love, laughter, and guidance he gave to all.
Survived by his longtime companion, Ann Collins of Batavia; children, Colby (Stephanie) Knapp of Cape Coral, Florida, Jennifer (Bill) Schwartz of Pensacola, Florida, Chelsea (Caleb) Baker of Cape Coral, Florida, Erica (Derek) Armstrong of Lehigh Acres, Florida, Noah Knapp of Fort Myers, Florida, Jake (Bailey) Knapp of Yuma, Arizona along with their mother Grace Sweeney of Ft Myers, Florida, Christin (Justin) Hoffman of St. Petersburg, Florida, and Colby (Maria) Hutchins of San Antonio, Texas; 22 grandchildren; his brother, John (Cathy) Knapp of Albion, and his niece, Shannon Knapp of Albion.
Family and friends may call on Friday, January 6, 2023 from 5 pm to 8 pm at St. James Episcopal Church, 405 East Main Street, Batavia where services will be held at 2 pm Saturday. He will be laid to rest in Grandview Cemetery, Batavia. In lieu of flowers, memorials may be made to Genesee County Fish & Game Protective Association, P.O. Box 217, Batavia, New York 14021. To leave a condolence, share a story or light a candle in his memory, please visit www.bataviafuneralhomes.com.
Arrangements for Charles are under the care of H.E. Turner & Co. Inc. Funeral Home, 403 East Main Street, Batavia.