January 9, 2023 - 6:38pm
Ronald W. Amberger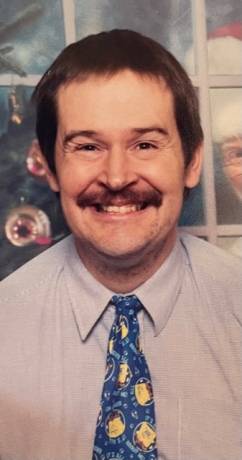 Ronald W. Amberger, 58 of Rochester, passed away peacefully of pneumonia on Friday, January 6, 2023 surrounded by his family at Unity Hospital. He was born April 1, 1964 in Warsaw, to the late John and Faye (Schmidt) Amberger Sr.
One year after High School graduation, Ron was in a horrific car accident, changing his life and the people around him forever. Suffering from major brain trauma and multiple broken bones, Ron spent months in a coma, and years of rehab. There were years of multiple locations and healing after the accident.
Ron was able to touch the lives of many people who were destined to help him. After twenty years of trying to find the proper care for Ron, he was transferred to Pralid where he was finally understood. Eighteen years of love, devotion and commitment, the staff became his new family. Thirty-eight years of this man's life were spent under the care of doctors, nurses and care workers. The biggest fighter for life anyone would ever know.  
Ron is survived by his brother John (Jeannie Kirch) Amberger Jr., nephew Evan Amberger, niece Shea Amberger, along with a few aunts and cousins.
There will be no prior calling hours. A graveside service at Forest Hill Cemetery, Attica, will be announced at a later date.
In lieu of flowers, memorials may be made to Epilepsy-Pralid, Inc., 305 Pinnacle Road, Rochester, NY 14623. To leave an online message of condolence please visit www.marleyfuneralhome.com. Arrangements completed by Marley Funeral Home, LLC, 135 Main Street, Attica, New York 14011.