January 20, 2023 - 3:05pm
Winifred W. Beats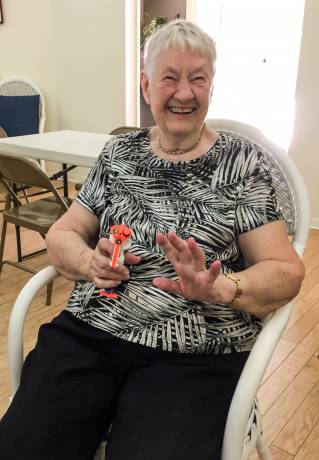 Winifred W. Beats of Melbourne, FL passed away in her sleep on January 16,2023. She was born October 3, 1922, in Alexander, NY to the late Lewis and Cordelia (Goodman) Wight. She was predeceased by her husband of 60 years Robert J Beats, four brothers, and one sister.
Winifred and Robert met, lived, attended high school, and worked in Alexander. Winfred's employment career was with the US Postal Service retiring as Postmaster of Alexander. Shortly after retirement Winifred and Robert began spending winters in Florida and summers at Rushford Lake, NY.
Surviving family include daughters Linda (Lawrence) Putchinski and Roberta (Leonard) Rothenbuhler in addition to two sisters, one brother, and five grandsons. Friends and family celebrated Winifred's 100th birthday at the Fountains of Melbourne senior living facility last October.
Friends are invited to call from 1-2PM on March 15, 2023 at Gilmartin Funeral Home, 333 W Main St, Batavia, NY 14020. (please note the location for Services is at our Batavia location) A Funeral Service will be held immediately following visitation at 2PM. Winifred will be laid to rest at Mount Pleasant Cemetery.
In lieu of flowers, donations may be made in the form of a tree planting via the Marley website. To leave an online message of condolence please visit www.marleyfuneralhome.com. Arrangements completed by Marley Funeral Home, LLC, 135 Main Street, Attica, New York 14011.