Image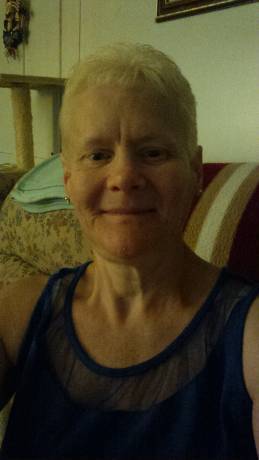 Batavia - Patricia M. Hinz , 60 of Batavia passed away on Tuesday, January 31, 2023 at Rochester General Hospital, surrounded by her loving family.
Patricia was born Tuesday, February 13th, 1962 in Batavia, NY the daughter of William and Diane Shamp.
She was an active member of the Oakfield Ladies Auxiliary. Patricia loved spending time in the outdoors, camping, visiting with family and friends, loving her fur babies, and spoiling her grandchildren. Patricia grew up in Oakfield, NY where she graduated high school and married the love of her life, Larry (Jay) Hinz Jr., on October 9, 1982 at St. Cecilia's worship site. Patricia proudly served in the ARMY Reserves, was a loving and devoted wife, and raised 2 wonderful children. Patricia is survived by her husband, Larry (Jay) Hinz Jr., of Batavia; children, Suzanne Cole, of West Henrietta, and Joseph (Robyn) Hinz, of Brockport; parents, William (Diane) Shamp, of Oakfield; grandchildren, Charles "Charlie" Cole, Anthony "Tony" Cole, and Esme Hinz; sibling, Larry Shamp of Robbins, NC and many nieces, nephews, and cousins.
In death Patricia is reunited with her brother, Paul Shamp.
Family and friends are invited to call on Saturday, February 11, 2023 from 10:00 am to 12:00 pm at Burdett and Sanford Funeral Home, 11 Maple Ave. Oakfield, NY. Patricia's memorial service will be held at 12:00 pm on Saturday, February 11, 2023 at Burdett and Sanford Funeral Home. Private burial will be at a later date. In lieu of flowers, memorials may be made to the Oakfield Volunteer Fire Department.
Please leave a condolence, share a story, or light a candle at www.burdett&sanford.com.