LeRoy ~ Dolores M. LoCastro, age 70, of Church Street, passed away early Wednesday morning, February 1, at United Memorial Medical Center in Batavia.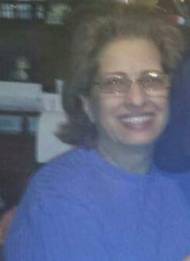 She was born September 23, 1952 in Caltanissetta, Sicily, Italy, a daughter of the late Arcangelo and Nellie Neri.
     Dolores will be remembered as loving and devoted wife, mother, grandmother, sister and dear friend. 
     She will be sadly missed by her loving husband of 40 years, Anthony LoCastro; son, David (fiancé, Wendy Pratt) Rymer, granddaughter, Shelby Lynn Garrett and brothers-in-law, John LoCastro and Salvatore LoCastro.  She was predeceased by her son, Robert L. Rymer Jr.
    A Celebration of Dolores' Life will be held at a later date.
     Your memories and condolences may be shared with Dolores' family at www.falconefuneralhome.com.