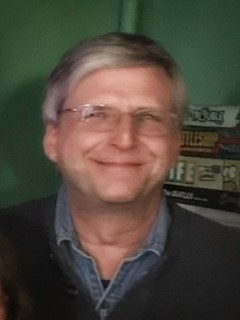 Richard J. Becker Jr, age 65, of Batavia NY, passed away in his home unexpectedly on January 22, 2023. Rich, as he was known by those close to him, was born on May 16
th
, 1957, in the City of Batavia, New York to Richard and Pauline (Wickens) Becker. 
Rich graduated from Batavia High School in 1975, he went on to serve in the United States Air Force from 1978 until 1982, as an Airman 1st Class (A1C) in the role of Security Specialist.  Richard graduated from GCC in 1988 with an associate degree in General Studies Art and Science.  Rich worked at Genesee Farms for several years until they closed. Richard dedicated much of his time to caring for his elderly father and his aunt, Helen Krantz.  Rich was a very special son, brother, nephew, uncle, and friend, he was always there for his family anytime they needed him without hesitation or complaint.  Rich was a music connoisseur of all genres ranging from blues and jazz to rock and roll, additionally, he enjoyed classic films, television, and animation.  Rich loved animals, his favorite of which were the many cats he had over the years, he also enjoyed spending much of his free-time visiting flea markets and antique dealers around Western NY as well as assisting his close friend Mary, with her various shops and sales. 
Richard was preceded in death by his parents, Richard and Pauline Becker, his aunt, Helen Krantz, and his brother-in-law Kenneth Sovocool. He is survived by his sister Kathryn Sovocool, his nephews, Bryan Bartholomew of Batavia, and Daniel Bartholomew of Scottsville, his great niece and nephew, Aryanna and Jaxon Bartholomew as well as his long-time friend Mary Holmes.  
Services will be held at the convenience of the family. Expressions of sympathy may be shared with the family at www.mcandrewfuneralhomes.net.
ARRANGEMENTS WERE ENTRUSTED TO THE J. LEONARD McANDREW FUNERAL HOME, LLC, 2 BOGUE AVE., BATAVIA, NY 14020. RONALD KONIECZNY II, DIRECTOR.