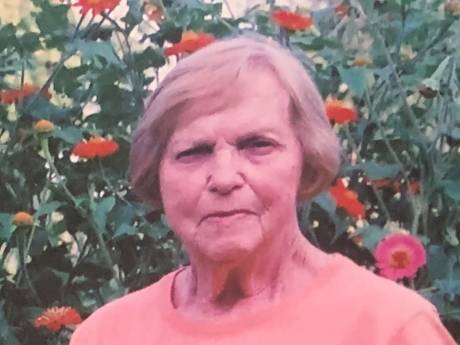 Bergen - Emma Jean Allyn , 89  of Bergen  passed away on Tuesday, February 7, 2023 at Strong Memorial Hospital in Rochester, New York.
Jean was born Wednesday, July 12th, 1933, in Lizemores, West Virginia a daughter of the late Vernon and Agnes Nichols.
Jean was raised in Lizemores, WV as a teenager she ventured to Rochester where she met Raymond. They were married in WV, in the holler of Nichols Mountain, at her parents homestead on February 7, 1952. They had a beautiful horse farm in Gates then in Churchville until settling down for life in Bergen. Together they raised three wonderful children. Emma worked as a lithographer and later as an office clerk for Coopervision in Scottsville, NY until her retirement.
She was a member of The Breakfast Club and a volunteer at the local Methodist church. Emma enjoyed bowling, gardening, and golfing. She was an amazing seamstress and had a great sense of humor. 
Surviving is her husband, Raymond Allyn, of Bergen, NY; daughter, Susan Fabretti and her husband, JR, of Byron, NY; brothers, Dick Nichols and Charlie Nichols of Lizemores, WV; great grandchild, Nikolas Fabretti of Rochester, NY.
In death Emma is reunited with her parents, Vernon and Agnus Nichols; children, Cheryl Reis and Debra Dutton; grandchildren, Virginia Reis, Emily Reis, and Timothy Reis; siblings, Jack Nichols, Hermon Nichols, William Nichols, Grace Nichols and Mable Nichols.
Family and friends are invited to call on Monday, February 13, 2023 from 2:00 pm to 4:00 pm at H. E. Turner & Co. Funeral Home, 51 S. Lake Ave, Bergen, NY 14416.  Emma 's Funeral Service will be held privately at the convenience of the family.  Burial will be in Mount Rest Cemetery in Bergen, NY. In lieu of flowers, memorials may be made to the American Heart Association.
Please leave a condolence, share a story, or light a candle at www.bataviafuneralhomes.com.