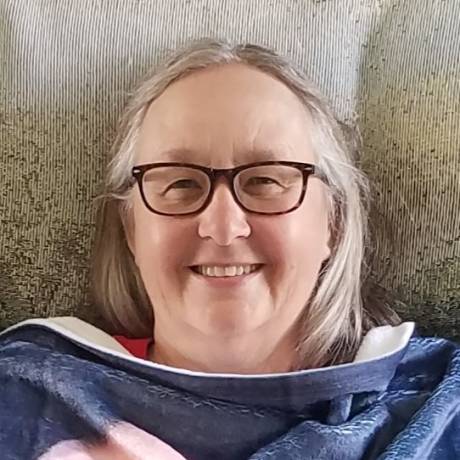 Kate (Kathleen) A. Goodman of Alexander, NY was born on September 4, 1956 and passed away on February 20, 2023.  A loving wife and mother, she is survived by her husband of 43 years John Hanobik, her children Nicholas (Laura) Hanobik of Attica, NY and Elizabeth Hanobik of Alexander, NY.  She is also survived by her sister Debra (Craig) Lund of Lima, NY and brother James Goodman of Alexander NY, her niece and nephews Rebecca (Fred) Gregio of Jacksonville, NC, Brendan Jacob Lund of Henrietta, NY, Michael (Fiorda) Lund of Grapevine, TX, and Zachary Goodman of Alexander, NY.  She is survived by several aunts, an uncle and many cousins and friends.  She is preceded in death by her parents Kenneth and Susan (Green) Goodman, her brother Leslie Goodman, and her sister-in-law Mary Goodman.
Kate was a jack of all trades and enjoyed a wide variety of activities.  She loved being outdoors and being active but also loved curling up with a good book when the weather was too bad out.  She loved her cows and raised beef cattle with her brother for many years.  She spent most of her life working on the family farm and helping with the sawmill.  With wood from the sawmill, she completed a variety of woodworking projects, even making custom trim work for the doors and windows of her house.  She enjoyed over a decade of running her Port Huron Steam Engine with her family and was a lifetime member of the WNY Gas& Steam Engine Association.  She attended every Rally since the beginning in 1967.
Katy was a nearly lifelong member of the Alexander Fireman's Ladies Auxiliary and helped out even a child before she was old enough to be a member.  She ran the Auxiliary's chicken BBQ each summer for many years.   She was the President of the Alexander Cemetery Association in the Village of Alexander.
Kate was the Town and Village of Alexander Historian for over 30 years compiling, researching and sharing the history with everyone.  She was an avid genealogist researching not only her own family, but also the genealogy of her extended family and friends.  She spent countless hours adding details to the branches of each family tree she worked on.  In 2011 Kate took the trip of a lifetime to Scotland with her daughter spending two weeks driving around the country where her mother's ancestors were born.
Kate always kept a garden and fed her family from it each year through canning and freezing.  She was a good cook and baker, and always received compliments for her raspberry pie made with her home grown and picked raspberries.
When the weather kept her indoors, she enjoyed many of the fiber arts, crocheting, knitting, spinning fiber into yarn and weaving among other things.  She made afghans for family and friends on a special double ended crochet hook using a technique learned from her grandmother.
After a private family service, she will be laid to rest in Mt. Pleasant Cemetery in Alexander.
In lieu of flowers donations may be made to the Alexander Fire Dept., PO Box 336, Alexander, NY 14005.  Condolences may be sent to the family at 10290 Goodman Rd, Alexander, NY 14005. To leave an online message of condolence please visit www.marleyfuneralhome.com. Arrangements completed by Marley Funeral Home, LLC, 135 Main Street, Attica, New York 14011.