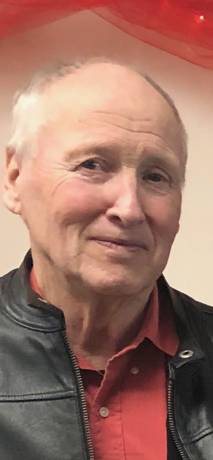 Pavilion – Robert H. Conibear, age 79, passed away on Sunday, February 26, 2023 at Wyoming County Community Hospital.
He was born on January 18, 1944, in Oakfield, a son of the late George Conibear and Lois Brumsted Conibear.
An employee at Lapp Insulator, he liked working on cars and was an avid outdoorsman who enjoyed boating, fishing and snowmobiling. He enjoyed watching NASCAR where he cheered for Joey Logano and going to local speedways to watch dirt track racing.
He is survived by his son, Paul (Dawn) Conibear;  his grandchildren, Ava and Drew Conibear; Paul's mother, Carol Stringham; his sisters, Donna (Lyle) Smart, Pat (Joe) Strabel and Carol (late Scott) Orto; his brother, Donald "Butch" (Nancy) Smithgall along with nieces and nephews.
He is predeceased by his step father, Glen Smithgall and his brother, Allen Smithgall.
Friends may call on Wednesday, March 1, 2023 from 5 pm to 7 pm at the H.E. Turner & Co. Funeral Home, 403 East Main Street, Batavia where services will immediately follow visitation at 7 pm. He will be laid to rest privately in Evergreen Hill Cemetery, Corfu. In lieu of flowers, memorials may be made to Volunteers for Animals, P.O. Box 1621, Batavia, New York 14021. To leave a condolence, share a story or light a candle in his memory, please visit www.bataviafuneralhomes.com.